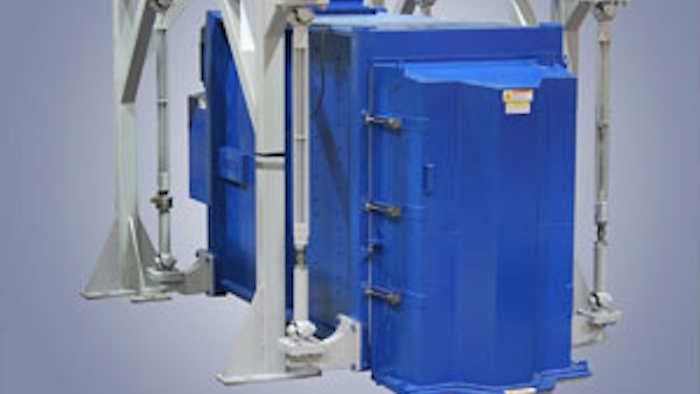 Rotex Global LLC offers the Megatex XD/Minerals Separator high-capacity screener, and the cleanable design APEX Screener. According to the company, the two products are characterized by:
Megatex XD/Mineral Separator
Delivers higher capacity per square foot of screen space in a compact footprint.

Offers unsurpassed screening performance and increased up-time.

Features a unique design that allows for material with temperatures up to 400°F (205°C) to be effectively screened at constant feed rates.

Offers elliptical-linear motion and equal feed distribution to all screening decks, which ensures material quickly stratifies and quickly spreads across the width of the screen surface.

The long-stroke and low-frequency gently separates material without violent action that can reduce yield of on-spec product.

Each deck feeds product through sealed discharge door channels to maximize product recovery.

Features durable abrasion-resistant steel construction with hardened surfaces at critical material contact points.

APEX Screener
Features the same industry-standard screening performance of a classic Rotex, but with an ergonomically friendly design that enables installation in low-overhead environments and operation/maintenance by a single operator.

Offers side-access doors, allowing a single individual to inspect and change screens, if required, in a matter of minutes.

Includes a patented lift cam system that provides easy access to the ball trays and screens.

Employs a Gyratorial Reciprocating motion and near horizontal screen surface to ensure the material has maximum contact with the screening surface for the most efficient screening possible.

Offers improved yields, as the material stratifies quickly at the inlet end of the machine for maximum contact time as it is conveyed down the screen surface.

Is ideal for screening of chemicals, fertilizers, clay, non-metallic minerals and industrial sand.


PTXi Booth #1545