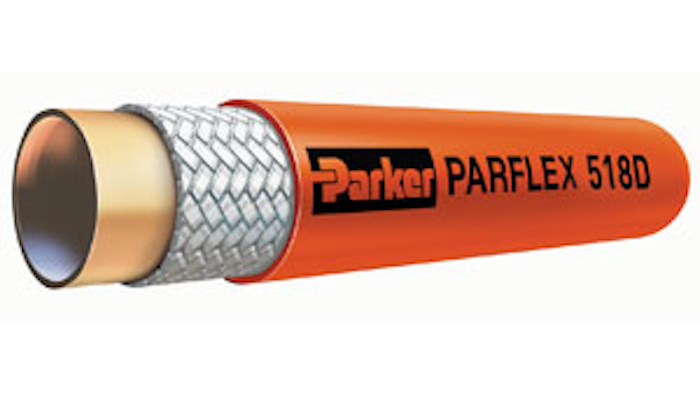 Parker Hannifin has developed its 518D non-conductive thermoplastic hose to withstand the harshest environments, both internally and externally. The company believes that the 518D also comes with: 
A new core material that is more resistant to permeation — even if using hydraulic fluids with aggressive additives.
An outer jacket that has greater abrasion resistance than many other products on the market.  
A special reinforcement package to reduce the reinforcement diameter, allowing for an increase in the thickness of the special PFX cover.  
As much as 5 times more abrasion resistance than thermoplastic hoses used in the same application in lab studies.
Sizes of 1/8, 3/16 and 1/4 inches.