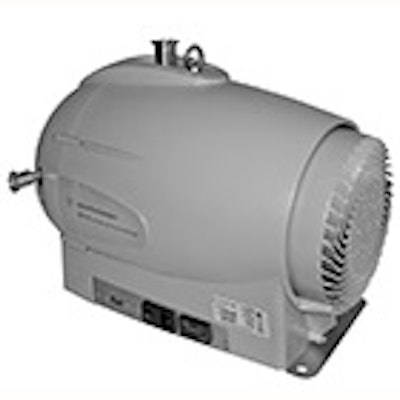 Agilent Technologies Inc. introduces the IDP-15 Dry Scroll Pump for for non-corrosive, non-hazardous
applications. It features a hermetic, isolated design, which provides a closed vacuum space from inlet to exhaust. With a 60 Hz pumping speed of 15.4 cubic meters per hour, the pump provides rapid pump-down and is suitable for use in academic, research, analytical instrumentation and industrial applications. It is quiet, at <50 dBA, and vibration-free, and its single-sided scroll design and solid-tip seal makes it cost-effective, requiring only simple annual maintenance. The bearings and motor are isolated from the gas path and not exposed to process gases or water vapor from the system. Additionally, there is an inverter option with top-panel LCD display, which includes speed control, ability to power read-out active vacuum gauges and an auto on/off power up feature.
Agilent Technologies Inc.