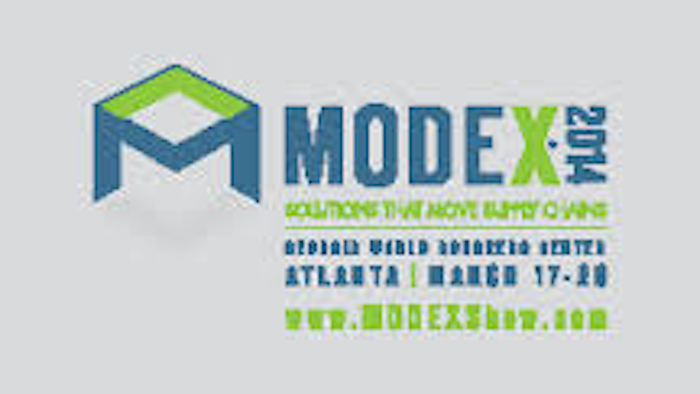 MODEX 2014® is the industry's newest expo for the manufacturing and supply chain industries. It's where the best and brightest thinkers in the supply chain gather to discuss the trends of today and the challenges of tomorrow. At MODEX you will meet 800 of the leading providers and see their solutions in person, in action.

You will also learn the latest trends and technologies from leading experts at the MODEX Supply Chain Conference that includes 150 sessions including keynotes from Edward H. Bastian, President of Delta Air Lines; former Walmart CEO Lee Scott; and Scott Sopher, principal with Deloitte Consulting.

Streamline your operations. Improve visibility. Maximize efficiency. Get started at the greatest supply chain show on earth.
For more information, please visit www.modexshow.com