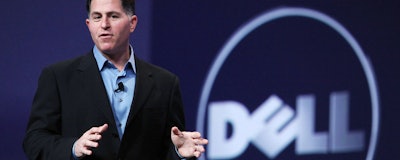 NEW YORK (AP) — Dell Technologies is considering merging with business software provider VMware as part of several potential strategic options.
The Round Rock, Texas-based computer maker already owns 82 percent of VMware. The company said the board of directors is reviewing the option.
Dell, which went private in 2013, also said Friday it is considering a public offering of stock.
In a regulatory filing, Dell touted the impact of its buyout of partner EMC in 2016 and said it has repaid about $10 billion in debt since that deal closed.