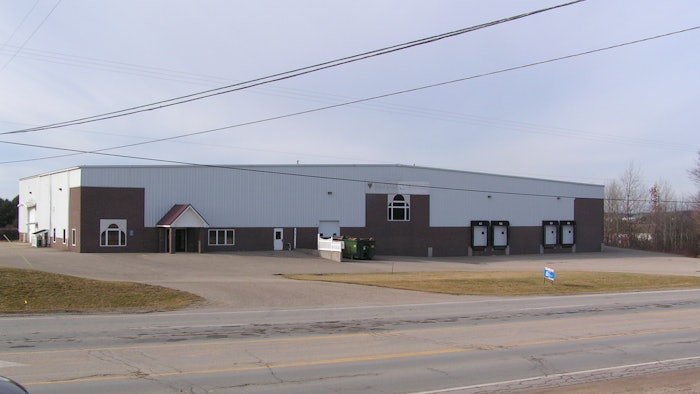 Troy, MI – NAI, a manufacturer of global connectivity solutions for high performance systems used in the industrial technology, telecom, data and medical industries, announced the planned opening of its newest factory. Located in Gaylord, MI, the new plant represents the companys' return of manufacturing to the U.S. and the Midwest.
NAI moved its manufacturing operations out of the U.S. in 2009, during the telecom market collapse.  Since then, the company has built a balanced and strong portfolio of customers, products and served market segments in industrial technology, medical and telecom sectors.  NAI's return of manufacturing to the U.S. was prompted by customer requests to provide support from a U.S. location for certain products and projects. 
"Our Solutions Center in Troy, MI, as well as our facilities in Hermosillo, Mexico, Suzhou, China and Nogales, Arizona, will provide engineering, manufacturing and logistics support to the Gaylord plant, optimizing our assets and leveraging our synergies. We are excited to become part of the Gaylord community," stated Jon Jensen, President and CEO, NAI.
The new 25,000-square-foot Gaylord manufacturing facility will begin production in June 2018. NAI plans to hire approximately 40 new employees in 2018, and reach a total of 125 in 2019. The new plant will produce various interconnect assembly solutions, eventually including electro-mechanical assemblies such as box and panel builds.  Capabilities will include injection molding (with nine large presses initially, ranging from 50 to 500 tons), sterilization and the assembly of finished goods. The Gaylord facility will serve all three NAI customer segments: medical, industrial technology, and telecom.
NAI had considered locations in Indiana and Ohio, but chose the Michigan location due to its high concentration of engineers and other talent, supportive business climate, excellent schools and optimal logistics.  In addition, the proximity of the Gaylord plant to some of NAI's customers, as well as to their Troy Solutions Center, was also a consideration.
The Michigan Economic Development Corporation has been very helpful in facilitating the decision and transaction.  In addition, the Otsego County Economic Alliance has partnered with NAI throughout the project.  "The OCEA and Otsego County officials have been very helpful and have provided us with a warm welcome," said Robert Zimcosky, Special Projects Director, NAI.