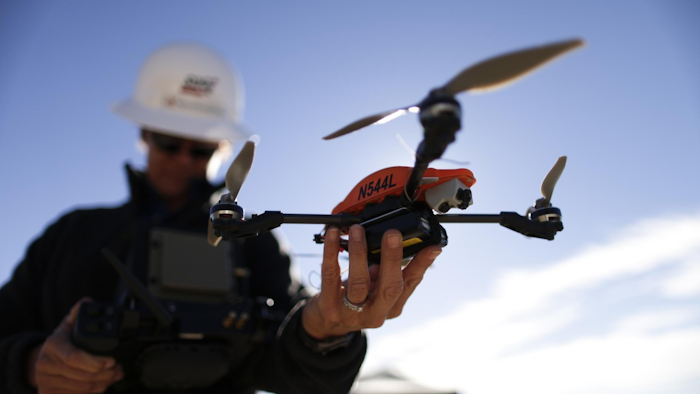 The owners of hobby drones will soon be required to pay the same registration fee as commercial jets.

Although the $5 price tag likely won't break either the bank of either operator, the drone registration fee still runs contrary to recommendations issued by a Federal Aviation Administration task force last month.

The panel recommended that forthcoming drone regulations include free registration in order to ensure maximum compliance, but the FAA standards announced Monday will waive a fee only for the first 30 days.

The new regulations take effect next week. Current drone owners would be required to register with the FAA by Feb. 19, while those who purchase drones after Dec. 21 would need to register prior to their first flight.

Drone users would provide their name, home address and email address; a new FAA website would then generate a certificate of ownership and a unique identification number that would be affixed to drones.

Registration could be used for multiple drones owned by a single user and would be good for three years. The new standards apply to all unmanned aerial vehicles weighing between 0.55 pounds and 55 pounds.

Officials said that the registration requirement would improve the understanding of aviation rules and alleviate hundreds of incidents involving drones and conventional aircraft.

"Make no mistake: unmanned aircraft enthusiasts are aviators, and with that title comes a great deal of responsibility," Transportation Secretary Anthony Foxx said in a statement. "Registration gives us an opportunity to work with these users to operate their unmanned aircraft safely."

But the Academy of Model Aeronautics — a member of the FAA task force — suggested that the registration requirement was an "unnecessary burden for our more than 185,000 members who have been operating safely for decades."

The FAA hopes to develop a similar system for commercial drones — such as those developed by Amazon.com — later in 2016.