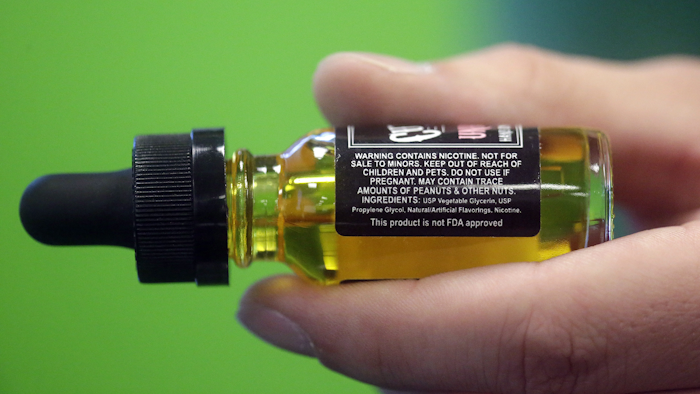 WASHINGTON (AP) — Federal health officials are considering new warnings and child-resistant packaging on liquid nicotine packets used with e-cigarettes and other next-generation tobacco products.
The Food and Drug Administration says it is responding to an uptick in nicotine poisonings reported by emergency rooms and poison centers nationwide. Liquid nicotine is primarily used to refill e-cigarettes, a fast-growing market encompassing hundreds of products and an estimated $2.1 billion in sales. The agency will seek public comment on a number of questions surrounding the proposed warnings and safe guards, according to a government memo posted online.
Under a 2009 law, the FDA gained authority to regulate some aspects of cigarettes and other traditional tobacco products.
A year ago, the FDA released a proposal bringing e-cigarettes under its authority. That rule has not been finalized.