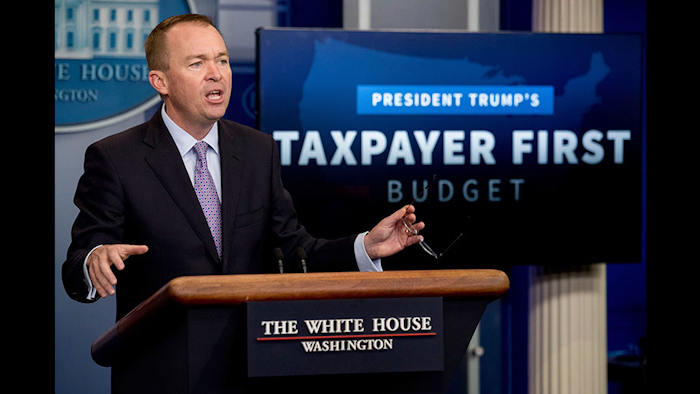 The Trump administration this week released details of its first budget proposal, which confirmed sweeping cuts to nearly every government agency.

Although CNN noted that the $4.1 trillion budget would closely match the current annual spending, an Associated Press review showed that only the departments of Defense, Veterans Affairs and the Treasury would see funding increases.

The State, Education and Justice departments, along with Housing and Urban Development and the Environmental Protection Agency, would see the largest cuts as a percentage of their overall funding, but cuts to other agencies could particularly impact the nation's manufacturing sector.

The Commerce Department would see its funding cut by more than 15 percent and the outright elimination of three economic development agencies. The budget would scrap the Manufacturing Extension Partnership (MEP), which assists small and mid-sized manufacturers, as well as the Economic Development Administration and the Minority Business Development Agency.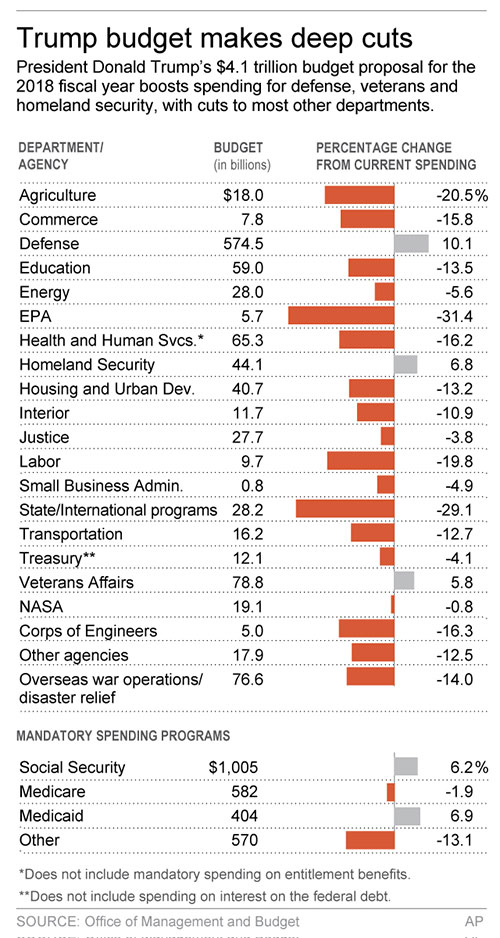 The White House said that closing the MEP would save $124 million and that its role is already filled by other federal programs or private groups and nonprofits.
"In 2018, the National Institute of Standards and Technology will work to transition MEP centers solely to non-Federal revenue streams, as was intended when the program was first established," the administration said.

Budget cuts would also impact the Energy Department — and eliminate its Advanced Technology Vehicle Manufacturing Program — and the several job training programs currently funded by the Labor Department.

The proposal, like all budgets, will be heavily rewritten during the congressional appropriations process, but even Republicans were hesitant to embrace many aspects of the document this week.

Senate Republican leaders, in particular, indicated that the budget process would include discussions with Democrats, and Senate Democratic Leader Chuck Schumer of New York suggested that lawmakers could essentially start from scratch on the next budget.

"The idea that we'll work on a bipartisan budget independent from the president's is ripe in the air," Schumer told The Washington Post.