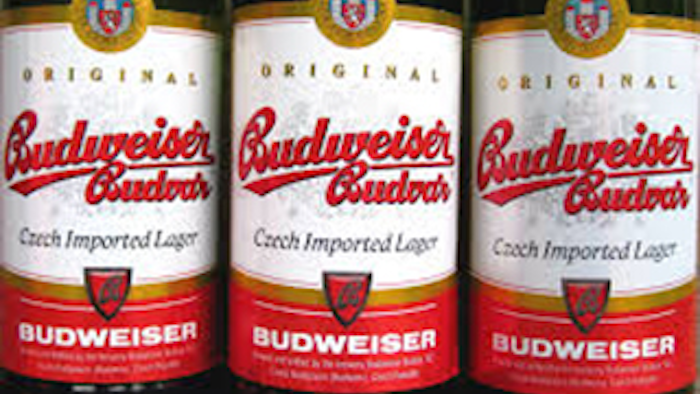 The Czech state-owned brewery Budejovicky Budvar, which has been in a legal battle with the U.S. beer giant Anheuser-Busch for years, says its overall output and beer exports reached record highs in 2014.
In July, Anheuser-Busch InBev, the world's largest brewer, acquired a small Czech brewery, Samson, in an effort to strengthen its claim to the trademark name of Budweiser. 
For months now, AB InBev has been in a legal battle globally over the name with Budvar. 
Both Budvar and Samson are based in the town of Ceske Budejovice, also known as Budweis, from which the traditonal Budweiser beer is made. 
According to a recent article by the Associated Press, Budvar says its exports rose six percent to reach 813,000 hectoliters (21.48 million gallons) of beer; the best result in more than 119 years.
Last year alone, Budvar exported its beer to 70 countries, compared to 65 the year prior. Overall, its output rose 2.5 percent from 2013 to 2014. 
Budvar and Anheuser-Busch were acquired by the Belgian brewer InBev in 2008 to form AB InBev. 
Both brewers continue to claim the exclusive right to the Budweiser name.