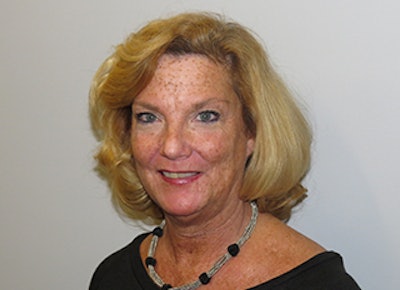 Frequent contact with blood and bacteria, extreme fluctuations in temperature, sharp knives and dangerous cutting machines all present risks to worker and food safety. At the same time, food regulations are getting more stringent and cost containment is necessary to remain competitive in the marketplace. Selecting the right gloves to ensure worker and food safety can also result in cost savings. 
Selecting the right glove based on the food processing application
Intensive market research shows that the classic approach of selecting hand protection through risk categories — mechanical, chemical and liquid protection — does not work for the food industry. It is, rather, the protection needs themselves — cut resistance, thermal resistance, puncture and abrasion resistance and liquid resistance — that best determine the most suitable glove.
These needs vary depending upon the type of operation (e.g. meat processing, beverages, dairy products, cereal and milling), the primary type of food handled (e.g. fruits and vegetables, beef, poultry, baked goods) and the worker task (e.g. reception of live animals, sawing machines, slicing, packaging, cleaning). In some cases there may be a need for multiple types of protection that require the use of more than one type of glove. For example, in the primary meat processing area there is a need for cut resistance, thermal protection and liquid protection, which often requires the use of a cut resistant glove with a liquid protection glove over it.  
The following is a table of basic protective needs associated with the most common food processing applications:
| | | | | | |
| --- | --- | --- | --- | --- | --- |
| Application | Cut Protection | Abrasion Protection | Thermal Protection | Chemical Protection | Liquid Resistance |
| Primary Processing | X | X | X |   | X |
| Further Processing | X |   | X |   | X |
| Packing/Cooking |   |   | X |   | X |
| Cold Storage |   | X | X |   |   |
| Sanitation |   |   | X | X |   |
| Maintenance/General Purpose | X | X |   | X |   |
Performance factors that affect costs, including worker productivity and loss from waste
Worker productivity can also be reduced by wearing the wrong gloves. If the fit, dexterity and comfort of the gloves restrict mobility of the hand or fingers, workers can experience fatigue and be forced to take more frequent breaks. This results in reduced output. If the gloves workers are wearing are too loose, the extra material become get caught in machines or hamper their ability to efficiently handling tools or food.
For liquid protective gloves (reusable or disposable), the surface material of the glove has a direct impact on a worker's ability to grip food or tools. If a worker can't maintain a secure grip, there is the risk of food or tools being dropped. This can easily result in spoilage or even unsafe working conditions. This is why gloves have different grip patterns, such as diamond, sandblast and raised diamond, which are designed to be used for different types of food.
Cost savings occur in multiple ways, some less obvious than others
Another way to optimize cost savings is to use stronger and more durable glove materials. For example, utilizing disposable gloves made from higher-quality of materials can reduce tearing, which in turn reduces waste. Certain materials such as nitrile, often used in liquid protective gloves, make both disposable and reusable gloves more resistant to punctures. Thus, they do not have to be replaced as often as latex gloves. In the case of cut resistant gloves, the quality of the materials combined with the knitting process can make the gloves launder more efficiently without losing shape or fit. This can create significant cost savings by lengthening the wear life of the glove.
These seemingly small cost-savings factors add up over time and volume. But the biggest potential hits to the bottom line are still worker injury and food safety incidents. The good news is that through careful glove selection, organizations can prevent these types of incidents, while simultaneously achieving overall cost efficiencies.
About the Company
Ansell is a global leader in protection solutions. Ansell designs, develops and manufactures a wide range of hand and arm protection solutions, clothing and condoms. Industrial workers, healthcare professionals and patients, and consumers around the world invariably associate Ansell with premium quality, optimal protection and superior comfort.