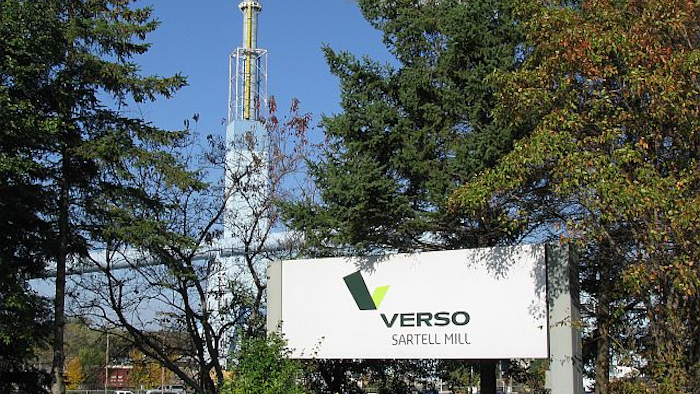 A union's attempt to block the sale of a Bucksport paper mill to a metal recycler is heading to federal court.
The International Association of Machinists and Aerospace Workers represented workers at the mill, which shut down production this month. Its antitrust suit that seeks to block the sale of Verso Paper Corp.'s mill is in federal court in Bangor on Tuesday.
The union wants to open the way for a buyer that would operate the business as a paper mill. It says in its lawsuit that Verso engaged in an illegal conspiracy to monopolize the market for coated printing paper. The company operates a mill in Jay and recently acquired its rival NewPage.
The federal Department of Justice required Verso to sell NewPage's Rumford mill because of antitrust concerns.