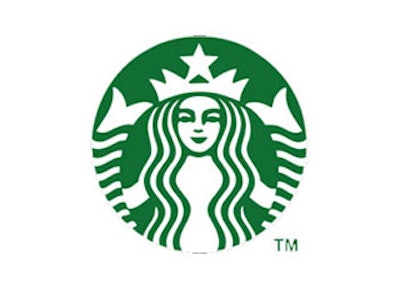 NEW YORK (AP) — Starbucks is cutting the suggested retail price of its bagged coffee sold in supermarkets, following similar moves by competitors amid falling commodity costs.
The Seattle-based chain says 12-ounce bags of its whole and ground coffee will be $8.99, down from $9.99. The list price of its Seattle's Best coffee will also be slashed to $6.99 a bag, from $7.99. The new prices go into effect May 10.
The list price is just a suggestion and retailers are free to charge their own prices, however, so customers may not see a change. But retailers will pay a lower price, giving them more wiggle room to pass on the savings to shoppers.
The move does not affect the price of Starbucks coffee in its cafes.
In February, J.M. Smucker Co. also lowered the price for most of its Folgers and Dunkin' Donuts packaged coffee sold in the U.S. by an average of 6 percent.
The cut by Starbucks Corp. also reflects the company's ongoing push to accelerate growth in its packaged goods business.
Starting next month, the company is also letting people earn points on its loyalty program from buying its bagged coffee.