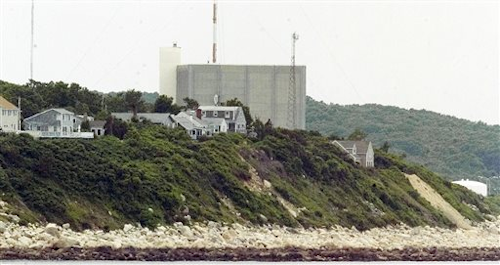 SCRIBA, N.Y. (AP) — Entergy Corp. says it plans to close the James A. FitzPatrick nuclear power plant on Lake Ontario.
The company says Monday the decision is based on reduced plant revenues due to low natural gas prices, poor market design, and high operational costs.
The company says the facility is losing around $60 million annually.
Barring intervention by state officials, the 850-megawatt facility in Scriba, New York, will shut down in late 2016 or early 2017 and begin laying off its 615 employees.
FitzPatrick began generating electricity in 1975. It produces enough to power more than 800,000 homes.
Entergy is also in the process of decommissioning its Vermont Yankee plant and plans to close its Pilgrim plant in Massachusetts in 2019.
Scriba is about 40 miles north of Syracuse.