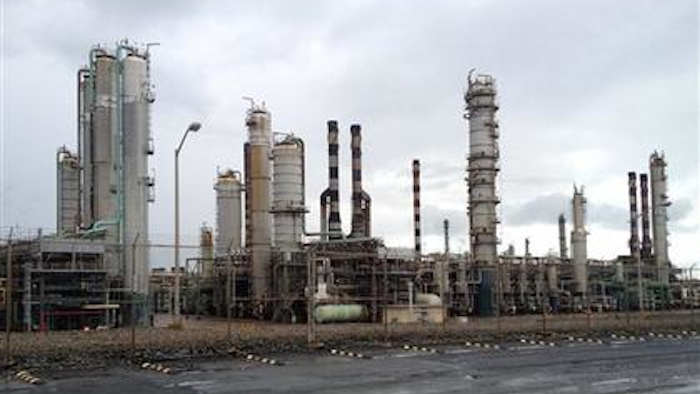 WASHINGTON (AP) — The U.S. Virgin Islands has sued American oil company Hess Corp., alleging that the company abandoned a massive oil refinery it had pledged to run through the year 2022.
The government complaint filed Monday alleges misconduct by executives at Hess, which did not immediately respond to questions from The Associated Press. The refinery was once the world's largest. It closed in 2012 following years of high operating costs and pollution problems.
The lawsuit accuses Hess executives of conspiring to strip assets from the facility, leaving the U.S. Virgin Islands with claims against a broke and inoperable refinery. In 2011, Hess struck a $700 million settlement with the Environmental Protection Agency to upgrade the facility and protect public health — but it curtailed the work when it shut down refining operations.