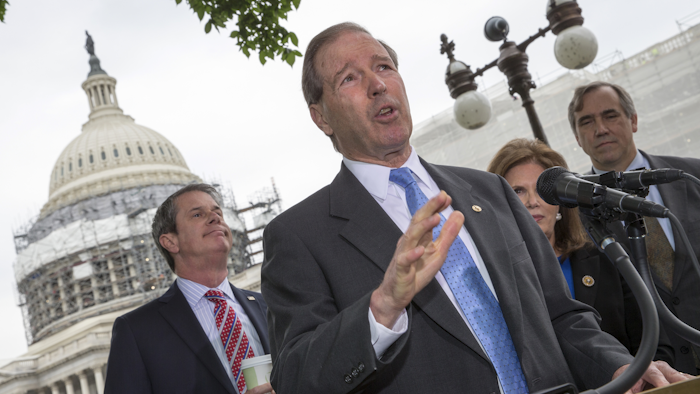 Passage of the major overhaul to the country's toxic chemicals regulation is now eminent.
On Tuesday, the Senate passed the Frank R. Lautenberg Chemical Safety for the 21st Century Act, a reform of the decades old Toxic Substances Control Act. The bill passed on a voice vote after clearing the House last month with a vote of 403 in favor and 12 opposed. The measure will now head to President Obama's desk, where he is expected to sign it into law.
The reform is a major milestone for Congress, which is so often locked in partisan gridlock. In fact, it's the first major environmental legislation to get passed by Congress since 1996 when the Food Quality Protection Act became law.
TSCA reform has garnered widespread support from environmentalists and chemical industry insiders alike. PETA, the Physicians Committee for Responsible Medicine and others have applauded the bill's protections against animal testing. While the American Chemistry Council has voiced strong support for how the bill will replace a patchwork of state chemical regulations with clearer federal guidelines.
Yet, the bill hasn't given everyone what they want. The issue of federal oversight superseding state laws continues to irk many who argue that states should not lose their ability to regulation chemicals how they see fit.
It will also put a monumental task at the feet of the EPA who will be charged with conducting tests on up to 64,000 chemicals — although the bill only requires that it analyze up to 20 chemicals at a time.
For more on what TSCA reform means for the chemicals industry, check out these exclusive articles: The Most Significant Changes in TSCA Reform, and What You Need to Know About TSCA Reform.