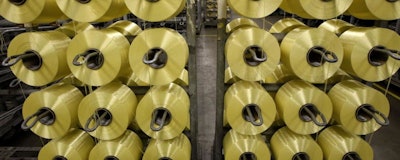 In 2007, DuPont announced plans to expand production of Kevlar, one of its most prominent brands, to a new facility in South Carolina to meet an anticipated jump in demand for the high-strength fiber.

The plant opened four years later, but the new Kevlar demand never materialized — and DuPont made the decision to cut its losses after just six years of use and $500 million invested in the complex.

The Post and Courier reported last week that DuPont recently notified 113 workers in Berkeley County, S.C., that Kevlar production would be shifted to Richmond, Va., which already makes the bulk of the fabric best known for its use in bulletproof vests.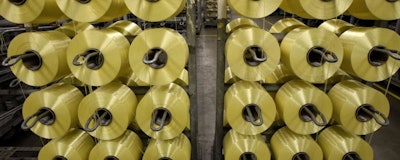 DuPont originally purchased the property along the Cooper River — about 30 miles north of Charleston — in 1970, but the complex almost immediately became vulnerable to global economic trends when the market for polyester, its first product, collapsed later in the decade.

That pattern resurfaced in recent years amid slower demand for Kevlar from the military and energy companies and increased competition from alternative high-strength fibers. DuPont is also cutting costs as it prepares to merge with Dow Chemical.
"This change will make it possible to invest in the future growth and innovation of the Kevlar business," company officials told the paper in a statement.
The company has not determined what it will do with the vacant Kevlar factory. Part of the property is already up for sale, but DuPont will continue to maintain a presence at Cooper River. About 50 workers remain at an adjacent facility producing Hytrel heat-resistant fiber.