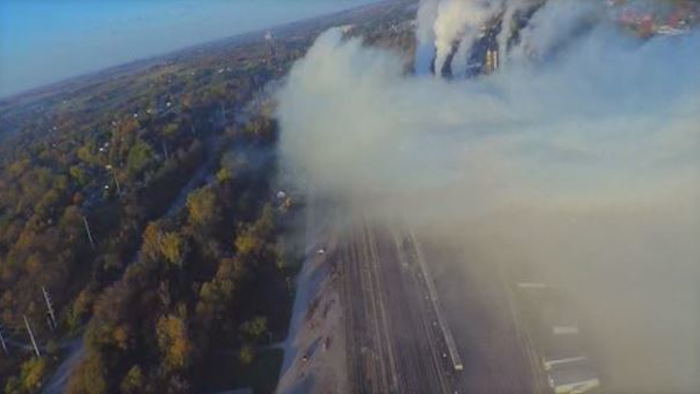 A chemical leak Friday morning in Atchison, Kan., prompted evacuations and hospitalizations after a plume spread over much of the city.

Local authorities told The Kansas City Star that a holding tank at the MGP Ingredients plant in the city inadvertently mixed sodium hypocholorite and sulfuric acid. The reaction between the chemicals, one expert told KSHB-TV, likely produced a plume of chlorine gas.

More than 100 people received treatment for respiratory issues or eye, nose and throat irritation; one remained hospitalized in stable condition as of Sunday, according to KWCH-TV.

 
Authorities considered evacuating the entire city of about 11,000, but ultimately advised residents north of the plant to remain indoors with their doors and windows shut. Three local schools, a nearby college and the courthouse were evacuated.

The cloud, which was first reported at about 8 a.m., dispersed by 11 a.m.

MGP, which makes specialty wheat proteins and starches and alcohol for distilled spirits, said in a statement that it is "cooperating fully to investigate and ensure that all appropriate response actions are taken."

State, local and federal authorities are still investigating the incident.