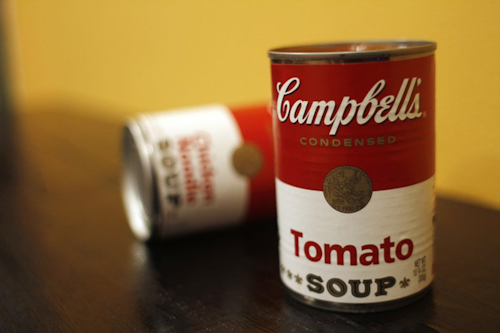 Earlier this week, Campbell Soup Co. announced that it will transition to cans that don't contain Bisphenol A (BPA) linings by mid-2017.
According to Campbell's release, the company began studying alternatives to BPA in 2012 in response to consumer concerns that the chemical could be harmful to their health.
Although the Food and Drug Administration says that BPA is safe at the current levels used in food, BPA has been linked to health problems including hormonal problems and even cancer.
"Our priority throughout this transition has been, and will continue to be, food safety," said senior program manager Mike Mulshine. "We have tested and conducted trials with hundreds of alternatives to BPA lining and believe the acrylic and polyester options will ensure our food remains safe, affordable and tastes great."
Campbell's said that it still believes BPA is "one of the safest packaging options in the world," despite its decision to switch to a non-BPA solution.
Last year, ConAgra also pledged to use BPA-free cans. Other manufacturers, including some makers of baby bottles, have also begun to phase out BPA.
The company is on track to have 75 percent of its soup portfolio in non-BPA lined cans by December 2016. 
Do you think that other manufacturers could follow Campbell's lead and transition to BPA-free products?
Comment below or tweet me at @AbbDean.