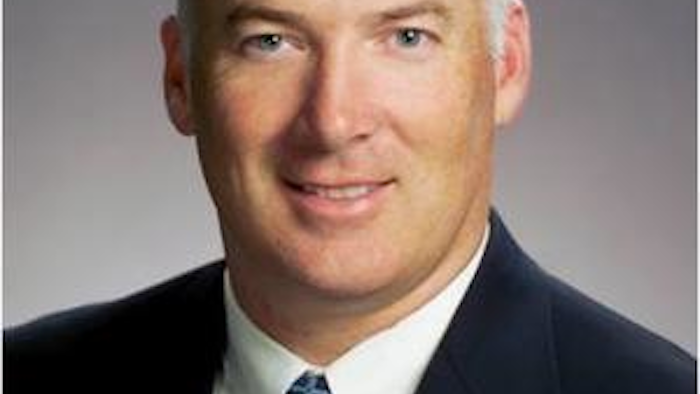 American manufacturing has started to make a comeback, as evidenced by a Market Watch report that found 2014 had a net increase of 10,000 manufacturing jobs — the first net gain in more than 20 years. That success is due, in part, to the efforts of manufacturers themselves. I discussed the state of the industry with Jim Keppler, Whirlpool's vice president of integrated supply chain and quality. He shared some insights about his experience within the industry, what challenges manufacturing is currently facing and his projections for the future of both Whirlpool and the industry as a whole.
Katie Mohr (KM): What are some of the most important issues facing the industry today?
Jim Keppler (JK): If I could summarize, it's really trying to create a level playing field with other countries, so obviously the corporate tax rate is a big topic, having the proper infrastructure, the current highway bill — which was extended and is being discussed right now in Congress — is a big deal for us. We need to be able to move our products across the nation, so having good roads and rail and the infrastructure is very important to us.
I was named to the Manufacturing Council earlier this year. It's a private-sector group that advises U.S. Secretary of Commerce Penny Pritzker pertaining to manufacturing. By joining this council, we're trying to provide a voice for all manufacturers.
Another issue for us right now is workforce competitiveness. We're adding jobs across all of our nine U.S. factories, so having skilled workers is a big deal for us.
In our Clyde, Ohio, facility — which is the world's largest washing machine facility — we employ between 3,000 and 3,200 employees. We've partnered with one of the local community colleges to create an apprenticeship program that we use for our skilled positions, such as tool and die makers and maintenance mechanics, so we're able to recruit from within. When they come out of the program, we're able to offer them a job in the facility, and they've acquired a skill that they didn't have before, so it's a win-win.
KM: What is the state of manufacturing at Whirlpool?
JK: First of all, manufacturing is a core competency here at Whirlpool, so we've made significant investments over the past five years in several different areas such as infrastructure and process technology. We have a brand new facility in Cleveland, Tennessee, and we've just doubled the size of our facility in Greenville, Ohio. In total, we have about 15,000 employees right now in the U.S.
KM: Do you think that's reflective of the national picture of manufacturing?
JK: I think the overall environment is positive; however, you can't broad-brush it too much. There are some manufacturers who are tied to commodities; for instance, the manufacturers of heavy farm equipment — where there's a strong tie to the price of grain commodities — probably aren't doing so well right now.
Obviously the energy field, with oil prices coming down, has slowed down a bit, but if you look at durable goods, such as cars and appliances, it's still very much a strong environment. Consumer confidence is still positive, and people are spending their discretionary dollars, which is good for our business.
KM: In what kinds of technology is Whirlpool investing?
JK: We're looking for opportunities to create either a cost, quality or safety advantage for our employees. We've been doing a lot of work with collaborative robots, and we've made some great strides this year with introducing them into our manufacturing process.
I want to emphasize it's not about just replacing our workers; it's looking for a way to also create a quality and a safety advantage for them.
We're working collaboratively right now with one of the national labs in Oak Ridge, Tennessee, on 3D printing technology. We think from a cost standpoint, we're probably just a bit away from being able to make parts, but we're doing some things with tooling that are pretty interesting right now.
KM: Where do you hope to see Whirlpool and the manufacturing industry in 10 to 15 years?
JK: We're the market leader; we're the No. 1 appliance maker in the world, and we want to maintain and grow that positon. We're a 104-year-old company, and we've always chosen to manufacture the majority of our products in the U.S. that we sell in the U.S., so that will continue. I think you'll see a better balance globally. We're very much moving away from a North American-centric company with our acquisitions in Europe and in China.
Industry-wide, the workforce is changing. We're seeing the last of the baby boomers retiring and the millennials are coming into the workforce. I think from a work-hours standpoint, there's going to be a lot more flexibility required to attract those types of employees.
Read More: Industrial Positioning For Workforce Change, Growth
Technology continues to evolve. We're going to see that technology transfer to the shop floor. As I mentioned, there will be real-time quality diagnostics. One of the great advantages from a service standpoint from having connected appliances is being able to do remote diagnostics to troubleshoot the appliance before we send out a service technician.
I think there will never be a total replacement for the U.S. manufacturing worker though. There might be quality, ergonomics or safety issues to overcome, but I think we'll still need a strong manufacturing-skilled workforce.