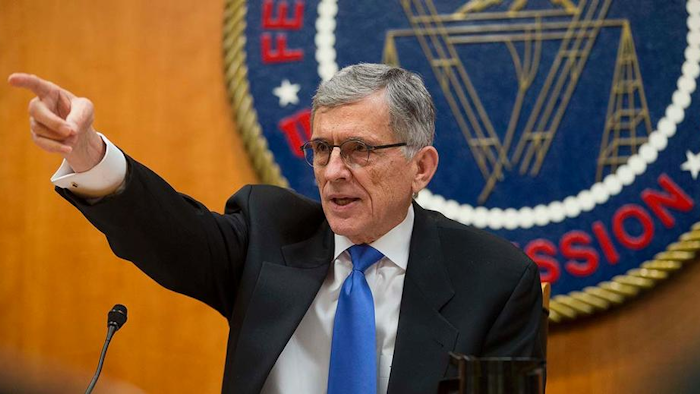 The head of the Federal Communications Commission is proposing that the government agency expand a phone subsidy program for the poor to include Internet access.
The FCC chairman, Tom Wheeler, has called broadband a critical service for modern life. But many low-income people don't have access.
According to a Pew Research Center report from 2013, 70 percent of U.S. adults have a high-speed Internet connection at home. Only 54 percent of households earnings less than $30,000 a year do.
The FCC says low-income Americans are more likely to rely on smartphones for Internet access. According to the Pew report, 67 percent of households that make less than $30,000 a year have home broadband or a smartphone.
The program, called Lifeline, was started in 1985 and expanded to include wireless phones in 2005. In 2014, it served 12 million households and cost $1.7 billion, paid for by surcharges on the country's telephone customer bills.
Eligibility depends on income being at or less than 135 percent of the federal government's poverty line, or participation in programs including Medicaid, food stamps or free school lunch.
The FCC's proposal calls for extending Lifeline's $9.25 monthly credit to give low-income households a choice of Internet or phone service. The Internet service could come via a wire to the home or through a smartphone. As Internet access is often more expensive than $9.25 a month, program participants may have to pay an additional amount for service.
The FCC's proposal also says it will build on anti-fraud measures that were put in place in 2012.