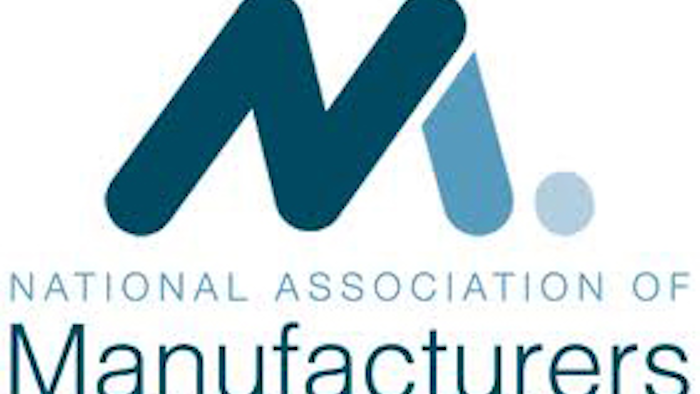 On January 5, a coalition representing an array of industry sectors and businesses filed suit in the U.S. District Court for the District of Columbia to stop the National Labor Relations Board (NLRB) from moving forward with its "ambush elections" rule, which it issued on December 12. The rule changes longstanding labor policy by shortening the time frame for businesses to hold union elections to as little as 14 days, robbing employees of the time needed to gather the facts they need to make an informed decision
"With this rule, the Administration has made clear that it plans to pursue a partisan agenda to overturn longstanding and effective labor policy," said National Association of Manufacturers Senior Vice President and General Counsel Linda Kelly. "It is déjà vu with the NLRB, and American employees are hurt the most by these recycled policies. Manufacturers will no longer be held hostage by the NLRB, and we are committed to fighting this rule in court to provide certainty for manufacturers and employees alike."
"The NLRB has thrown objectivity and fairness out the window in its single-minded pursuit of Big Labor's union-organizing goals," said National Retail Federation Senior Vice President David French. "By upending well-established labor law and standards, the NLRB has walked away from its basic mission as an impartial arbiter in employer-employee relations and taken a clear rooting interest in outcomes that overwhelmingly favor organized labor at the expense of employers and employees. This lawsuit challenges the NLRB's approach and its effort to shorten the union election process to leave employees without important information and resources and employers without proper recourse."
"We simply cannot allow millions of workplaces and tens of millions of Americans to be ambushed by this rule," saidCoalition for a Democratic Workplace Legal Strategist Josh Ulman. "For nearly 70 years, the NLRB's election procedures have ensured employees have reasonable time to gather the facts before they cast a ballot for or against union representation. The NLRB's rule abandons over a half century of successful elections to put the demands of politically powerful unions ahead of employees' rights to make informed choices and employers' rights to due process and free speech. This rule was designed to reduce, rather than increase, information for employees and entirely contradicts the spirit behind the President's promise to have the most transparent administration in history."  
"This rule is an unprecedented change in the union election process, which is governed by the National Labor Relations Act of 1935," said Society for Human Resource Management President and CEO Henry G. (Hank) Jackson. "The changes unfairly hinder the ability of employees to make an informed choice about whether or not to join a union. This rule is the latest and most sweeping action by the NLRB to tilt the process toward unionization and prevent employers from effectively communicating with employees, and it should be thrown out."
"The NLRB's rule drastically accelerates the union election process, depriving employers of their right to explain to employees the impacts of unionizing," said U.S. Chamber of Commerce Senior Vice President of Labor, Immigration and Employee Benefits Randy Johnson. "Furthermore, we question the need for the regulation given that 95 percent of all elections are now conducted within two months and that unions win more than two-thirds of them. The Chamber already won a legal battle against the NLRB when it issued this rule in 2011, and we will continue to use all available means to push back against the Board's overreach."
To view a copy of the complaint, click here.
Today, a coalition representing an array of industry sectors and businesses filed suit in the U.S. District Court for the District of Columbia to stop the National Labor Relations Board (NLRB) from moving forward with its "ambush elections" rule, which it issued on December 12. The rule changes longstanding labor policy by shortening the time frame for businesses to hold union elections to as little as 14 days, robbing employees of the time needed to gather the facts they need to make an informed decision
"With this rule, the Administration has made clear that it plans to pursue a partisan agenda to overturn longstanding and effective labor policy," said National Association of Manufacturers Senior Vice President and General Counsel Linda Kelly. "It is déjà vu with the NLRB, and American employees are hurt the most by these recycled policies. Manufacturers will no longer be held hostage by the NLRB, and we are committed to fighting this rule in court to provide certainty for manufacturers and employees alike."
"The NLRB has thrown objectivity and fairness out the window in its single-minded pursuit of Big Labor's union-organizing goals," said National Retail Federation Senior Vice President David French. "By upending well-established labor law and standards, the NLRB has walked away from its basic mission as an impartial arbiter in employer-employee relations and taken a clear rooting interest in outcomes that overwhelmingly favor organized labor at the expense of employers and employees. This lawsuit challenges the NLRB's approach and its effort to shorten the union election process to leave employees without important information and resources and employers without proper recourse."
"We simply cannot allow millions of workplaces and tens of millions of Americans to be ambushed by this rule," saidCoalition for a Democratic Workplace Legal Strategist Josh Ulman. "For nearly 70 years, the NLRB's election procedures have ensured employees have reasonable time to gather the facts before they cast a ballot for or against union representation. The NLRB's rule abandons over a half century of successful elections to put the demands of politically powerful unions ahead of employees' rights to make informed choices and employers' rights to due process and free speech. This rule was designed to reduce, rather than increase, information for employees and entirely contradicts the spirit behind the President's promise to have the most transparent administration in history."  
"This rule is an unprecedented change in the union election process, which is governed by the National Labor Relations Act of 1935," said Society for Human Resource Management President and CEO Henry G. (Hank) Jackson. "The changes unfairly hinder the ability of employees to make an informed choice about whether or not to join a union. This rule is the latest and most sweeping action by the NLRB to tilt the process toward unionization and prevent employers from effectively communicating with employees, and it should be thrown out."
"The NLRB's rule drastically accelerates the union election process, depriving employers of their right to explain to employees the impacts of unionizing," said U.S. Chamber of Commerce Senior Vice President of Labor, Immigration and Employee Benefits Randy Johnson. "Furthermore, we question the need for the regulation given that 95 percent of all elections are now conducted within two months and that unions win more than two-thirds of them. The Chamber already won a legal battle against the NLRB when it issued this rule in 2011, and we will continue to use all available means to push back against the Board's overreach."
To view a copy of the complaint, click here.
- See more at: http://www.nam.org/Newsroom/Press-Releases/2015/01/Coalition-Files-Lawsuit-to-Stop-Aggressive-NLRB-Agenda/#sthash.1WcCgz9x.dpuf