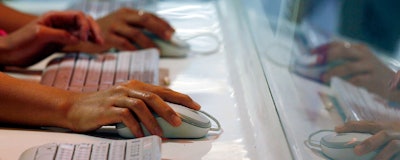 Eventually the aim of every website is to attract high traffic, whether you're looking at brand awareness, a high conversion rate for purchases, or simply people just seeking out your content. Even the novice web designer and e-commerce site owner can set themselves targets and measure them accordingly to see if the site is a success.
The question for the newbie is this: what happens when the site can no longer cope with demand? What happens when the server becomes overloaded with traffic? Well, we all know — it slows down, crashes or freezes, and becomes unusable. And in a game where there are at least 1 billion other sites to visit that brief loss of functionality might force visitors elsewhere, never to return.
Regular monitoring of site traffic, alongside educated guesswork regarding likely popular times of the year, means that the web administrator should be able to predict when a site might approach peak visitation and a stretched bandwidth. That leads to planning ahead, and maybe upgrading the site, even with a supposedly unlimited hosting package.
The next stage is deciding on whether you want to move from a shared server (the usual first stop for people creating a website) to a dedicated server or a VPS (Virtual Private server) host system. If you plump for the latter, your files will be hosted on a 'virtual machine', where your allocation will be a product of the amount of room on a server that is adaptable and malleable depending on the number of users at any one time. It's sharing, but unlike a shared hosting package, the sharing need not be equal — it all depends on the resources available.
VPS will typically give a user full admin root access in the system which will allow a greater degree of configuration, and upgraded performance while the resources are being virtually managed. If all that sounds too complex, and for many people/businesses it will, then VPS hosting may be the preferred route.
A typical VPS host, which can easily be found through a simple internet search, will offer to hold your site using SSD (Solid State Drive) or cloud technology. The two VPS types work in different ways, but both give you enough room to manoeuvre from a small site with a few hundred users to a giant web app or multiple sites which is gaining tens or hundreds of thousands of visitors per month. SSD may give you the option of 0.5 to 1Gb of RAM and a small bandwidth, right through to eight or even 16GB for multiple sites or e-commerce shops.
If your business enjoys a sudden explosion in popularity and/or a very short-term spike, the ability to simply upgrade by pushing a slider from the small option to the large might be appealing. An ultra-reliable cloud server, allowing you to scale up your nodes at the click of a drop-down menu, offers similar capabilities. You may also have the option to choose the distribution and framework service.
Any respectable web host will offer additional 24/7 support, no matter where you are in the world, and due to the fact that you are running within your own operating system the risk of contamination from a virus that has struck other sites is minimal. Each VPS system should offer free SSL certificates as well. And of course, the opposite of this good news is also true; there might be lean times when traffic drops and you might choose to revert to a cheaper package, and that process is just as simple.
Your initial plan is the base value, and any increase in traffic means this value may need to increase — and that means an upgraded plan. Shop around, do your research, find a plan that suits you and know that you'll be able to upgrade with ease.
Patrick Vernon writes on behalf of VPS.NET.