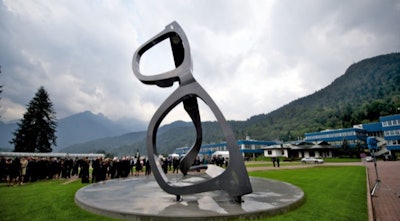 European Union antitrust regulators are probing the planned merger between eyewear maker Luxottica and lens manufacturer Essilor amid concerns the move could stifle competition.
The European Commission, which polices EU competition rules, said Tuesday it "has concerns that the merger may reduce competition for ophthalmic lenses."
France-based Essilor is the largest supplier of ophthalmic lenses world-wide. Italy's Luxottica is the top eyewear supplier, with brands like Ray-Ban and Oakley.
Competition Commissioner Margrethe Vestager said that with half of Europeans using glasses the EU must "carefully assess whether the proposed merger would lead to higher prices or reduced choices for opticians and ultimately consumers."
The concern is that the two could use Luxottica's powerful brands to convince opticians to buy Essilor lenses and exclude other lens suppliers from the market.