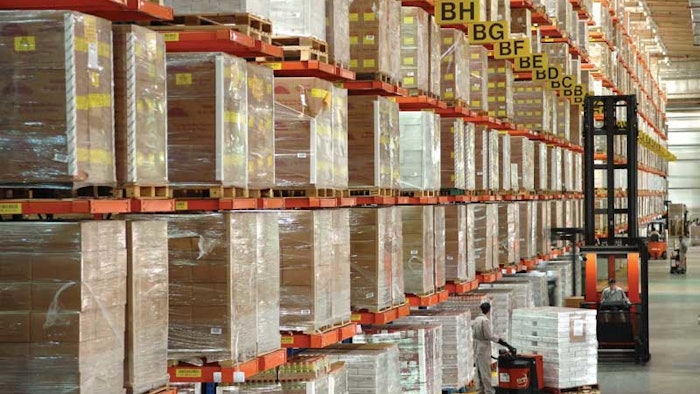 Several leading material handling industry groups and academics share their vision for the future of the material handling industry through the year 2025 in a published report entitled "The U.S. Roadmap for Material Handling & Logistics."
The report analyzes the challenges and opportunities facing the industry and defines actions to advance the industry, material handling technology, practices and workforce development to take the industry into the future.
Six association partners involved in the report include the American Society of Transportation & Logistics, the Center for Excellence in Logistics and Distribution, the College Industry Council on Material Handling Education, the Material Handling Equipment Distributors Association, MHI (the Material Handling Institute) and the Warehousing Education and Research Council (WERC).
The report identifies and focuses on several trends that will play a key role in the future of the material handling industry and logistics industry. Among these trends are the following:
Growth of E-Commerce: Online sales account for a growing percentage of overall retail sales, as consumers spend more time online, in large part due to growing use of smartphones and other mobile devices.  According to Forrester Research, online retail transactions will increase from today's 8 percent to 10 percent by 2017. That represents a 9 percent compound annual growth rate — from $231 billion in 2012 to $370 billion in 2013. Another contributing factor is the growing transition of traditional retailers to e-commerce fulfillment.
To support this trend, the industry will be challenged to provide the technology to enable timely delivery of orders across all channels and carriers.
Growing Competition: More competitors will enter the market as material handling, logistics and transportation accounted for 8.5 percent of the U.S. GDP in 2012. The successful players in the market will be challenged to expand their scope of services, while providing less expensive and faster handling and delivery. This means technology will play an increasing role in material handling and logistics.
The Changing Workforce: Baby boomers have begun retiring and will continue doing so en masse, challenging the material handling industry and logistics industry to develop regional and national recruiting strategies to attract a new generation to the profession. The key will be positioning material handling and logistics as rewarding careers with opportunities for advancement and personal fulfillment.
Another challenge will be developing training programs to prepare the next generation. Training will need to address soft skills, reasoning skills as well as training in new and emerging technologies.
Advances in Technology: In this category, "The U.S. Roadmap for Material Handling & Logistics" focuses on several current and developing trends. These include:
Robotics and Automation: Automated warehousing and order-picking systems will continue to evolve and become more affordable. They will be available in part-to-picker and picker-to-part configurations and will be capable of single-piece picking. Another factor in this trend is high-speed, cost-effective automated technology for loading and unloading trucks. Also in the future are driverless material handling equipment in the warehouse, driverless vehicles on the road and even drones, as envisioned by Amazon.
Sensors: Sensor technology, such as radio frequency identification (RFID) and GPS, will grow more affordable to facilitate and track material handling from the warehouse through shipping, easily facilitating load breaking, pooling of shipments and modal transfer. By 2025, the report projects, sensors that communicate automatically with the Internet, without human intervention, will be commonplace.
Wearable and Mobile Computing: Warehousing and logistics operations by 2025 will have to take advantage of mobile and wearable computing technologies, now used by consumers. This will enable material handling and logistics operations to share data in real time — specifically the information customers want to know: Where is their order now and how much longer will they have to wait for it?
The Harnessing of Big Data: Vast amounts of data and computing power to mine the data will, in the future, help businesses identify trends and consumer behavior to make predictive and more informed production, material handling and logistics decisions.
Sustainability: In addition to protecting the environment, a stronger focus on sustainability will enable material handling and logistics providers to operate more efficiently. The Roadmap states that the industry must focus on adopting material handling technologies and transportation that use less energy and/or alternative forms of energy, that educate customers on the environmental impact of their choices and that develop standard metrics for assessing their own environmental impact.
Jerry Matos is the Product Specialist at Cherry's Material Handling. Cherry's Material Handling provides industrial equipment and supplies from manufactures in the industry through their online e-commerce store.