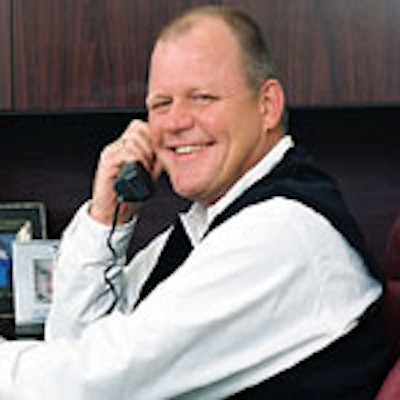 Today's social media age has led consumers to embrace companies that are straightforward and explicit in all external communications. However, logistics companies that handle sensitive commodities must be savvy with their communication strategy in order to preserve customers' privacy and security.
Privacy breaches are very real and can result in physical or intellectual theft, compromising both livelihoods and reputations. One such breach occurred in 2010 in Connecticut, when thieves cut through the roof of a warehouse and made off with millions of dollars in medications.
Our industry walks line between sharing the work we do for customers while maintaining the confidentiality that clients deserve. So, how can we preserve privacy while staying competitive in today's storytelling world?
A polished content marketing strategy is one part of the solution. Content initiatives such as white papers, case studies and blog posts allow logistics companies to provide example-driven narratives that showcase their successes.
Additionally, while content marketing is one part of the solution, social media cannot be ignored. Pew Research Center reports that nearly 75 percent of all internet users are members of a social network. This means that communicating thoughtfully through social media and other new and secure technologies can help logistics companies enhance visibility and improve reputation.
Manufacturing and logistics companies can alleviate risk and protect customer privacy while telling their stories by:
Modernizing content: Update all outdated digital content in your archive and replace it with new collateral that is explicit and on-brand. Ensure that old materials and case studies remain relevant and correlate with company values and always-changing privacy policies. Content may be king, but customer privacy is your trump.
Exploring anonymous examples: Logistics companies may opt not to identify customers in case studies or white papers. Instead, a well-crafted piece should focus on challenges overcome or successes garnered by working cohesively with customers. By not disclosing customers' names, companies can divulge details of the story while protecting the customer's privacy and safety.
Utilizing new technology: Though users and companies must tread thoughtfully, the presence of social media has spurned innovation throughout our industry. For example, advanced monitoring systems allow subscribed companies to stay on top of current security breaches and plan for adjustments.
Partnering with public relations experts: Outward facing employees should be trained on the impact of publicity, the complexities of digital media and steps to address external privacy concerns. However, including the marketing or communication departments in any information request adds an extra layer of assurance, as these employees are comfortable helping the company walk the line between publicity and privacy.
Rewriting outdated policies: As technology changes, so should policy. Regularly revise all procedures to make sure they are current, align with company values and leave no room for employee interpretation. By updating these processes regularly, companies can better adapt to social media nuances while addressing up-and-coming trends such as tablets, wearable technology and other trends.
Digital media is a double-edged sword that should be approached with care. By coupling constant vigilance with continued deference to customers' privacy needs, companies can begin to distinguish their work while maintaining customer privacy needs.
About the Author With nearly 30 years of industry experience, Mark Sell has established himself and his company as leaders in the 3PL industry. He and business partner, David Kiebach, founded MD Logistics and MD Express in 1996, followed by the establishment of a strategic partnership with SEKO Worldwide in 2002. Sell received a Bachelor of Science degree in marketing from Indiana University's School of Business.