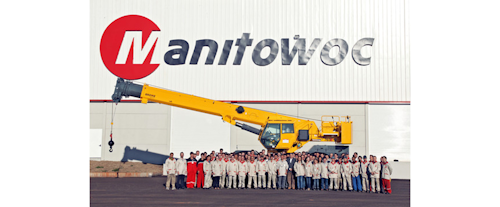 Crane manufacturer Manitowoc Company plans to shift some of its operations from its namesake Wisconsin home to southern Pennsylvania beginning later this year.
The company expects to completely move production of crawler cranes to its facility in Shady Grove, PA, by 2017.
Executives said that the decision would reduce costs, expand margins and optimize the company's manufacturing footprint. The Shady Grove plant makes a variety of the company's cranes, including crawlers since 2015.
"After a comprehensive analysis and review of our current manufacturing footprint, coupled with current market conditions, we believe this restructuring initiative will ensure that our business continues to meet and exceed the needs of our customers every day," President and CEO Barry Pennypacker said in a statement.
Manitowoc split its Foodservice and Crane divisions into separate companies this year and indicated plans to cut costs by $200 million in coming years, according to the Manitowoc Herald Times Reporter. The move to Pennsylvania is expected to generate $25 million to $30 million in annual savings.
The company indicated in a filing with the state that about 528 positions would be affected in Wisconsin, according to WisBusiness.com.
The company's headquarters, product engineering and other support functions will remain in northeastern Wisconsin.