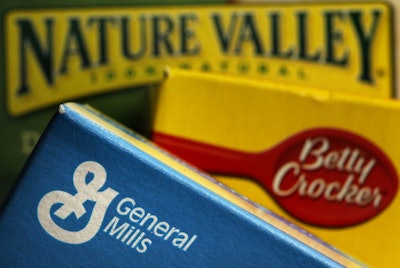 General Mills this week announced a "restructuring" of its global supply chain that will impact an additional 1,400 jobs — including 550 in the U.S.

The Minnesota-based company, known for its breakfast cereals as well as Pillsbury baked goods and Yoplait yogurt, plans to close a plant in southern New Jersey and sell another in northern Ohio.

The Vineland, N.J., plant currently houses about 370 employees. Its production will be shifted to other facilities, the company said, to eliminate excess North American capacity in its soup products.
The Martel, Ohio, plant, meanwhile, will be sold to Mennel Milling Company. The plant, which currently produces dry baking mix products with its 180 employees, would subsequently supply other General Mills facilities.

Both moves are tentative, pending talks with union officials.

The company also plans to reduce operations in Brazil and China.

One Brazilian plant, in Marília, will be closed, while another in São Bernardo do Campo will see its production transferred elsewhere. About 420 workers will be affected.
General Mills will exit the fruit snacks business in China and will stop making Trix products at a facility in Nanjing, although that plant will continue to produce Bugles snacks. The moves will reportedly cut more than 400 jobs.
The latest jobs reductions would add to the roughly 3,500 positions cut by General Mills since 2014 as consumers increasingly turned away from packaged foods.