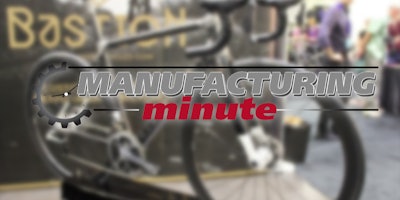 Australia-based Bastion Cycles recently announced its first customized bike model. Soon, customers will be able to use an online portal to design their own bike based on personal characteristics, such as the rider's body measurements and preferred riding features. That information will determine the size and shape of the tubes and lugs, which will go to the company's 3D printer. The printer will use a laser to melt aerospace titanium powder, building the layers at one one-thousandth of an inch thick.
The printing process for all lugs and the wheel dropouts can be done in a single session that lasts less than a day. This process is beneficial to riders because if one of the carbon tubes breaks, it can be individually replaced rather than replacing the whole bike. Furthermore, 3D printing the lugs makes them lightweight and gives more flexibility with the design unlike alternative methods.
SO, WHAT DO YOU THINK?
Is this exemplary of manufacturing's shift toward customization rather than mass production? How can this type of technology be utilized beyond bicycling?
Email us or leave your comments below.