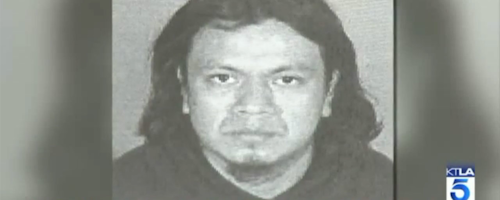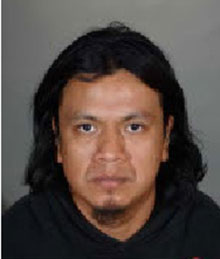 A three-year-old was fatally stabbed Monday night in an "unprovoked attack" at a downtown Los Angeles garment factory.
KTLA reports that Ricardo Augusto Utuy, 34, was booked on suspicion of murder in the young girl's death. Utuy worked with the child's mother at the clothing factory. According to KTLA, the child was picked up from daycare to be with the mother while at work. When the woman stepped away from her work station, Utuy allegedly began stabbing the girl without warning.
The girl, who authorities are referring to as "Baby Ruby" died at a hospital, the Associated Press reports.
LAPD Detective Moses Castillo told KTLA that Utuy started working at the factory about two weeks ago and did not know the child's family.
"That's the bizarre thing about this — there is no known motive," Castillo said. "It was unprovoked… There is no words to even try to describe this person."
KTLA reports that Utuy fled the scene after the stabbing but later surrendered at a local police department. He was taken into custody at 2:30 a.m. on Tuesday, according to KTLA and is being held on $1 million bail.
Authorities are sharing Utuy's photo because there may be unreported crimes associated with him, KTLA reports.
"If he's capable of doing this heinous act to the most innocent of our children, he's capable of doing anything," Castillo said.