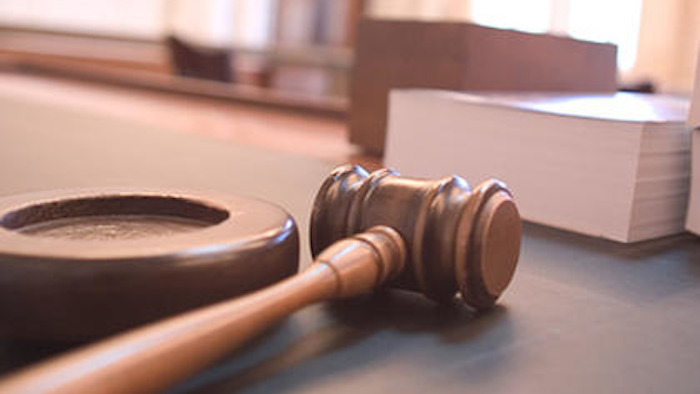 A Philadelphia federal court jury has awarded $1.085 million in damages to the estate and widow of a millwright from Zelienople, Pennsylvania, who died of mesothelioma after working with asbestos products as part of his job.
Valent V. Rabovsky died less than three years after being diagnosed with mesothelioma, a deadly cancer caused by exposure to asbestos. Jurors in the U.S. District Court for the Eastern District of Pennsylvania returned their verdict Feb. 9 following an eight-day trial and four hours of deliberations. The jury found that Crane Co. of Stamford, Connecticut, was 30 percent liable for Mr. Rabovsky's death.
Crane manufactured industrial valves with asbestos-containing gaskets and packing, which Mr. Rabovsky handled regularly while working as a millwright from 1951 to 1986 at various sites in Pennsylvania. He was diagnosed with mesothelioma in September 2009 and died in June 2012 at the age of 88. Jurors assessed 70 percent liability for his asbestos exposure against seven other companies that were no longer named as defendants in the lawsuit. A hearing on the eventual final judgment is scheduled for April.
"Val's life focused around spending time with his family and singing in his church choir," says Charles E. Soechting Jr., an attorney at Dallas-based Simon Greenstone Panatier Bartlett P.C. who tried the case along with attorney Sam Iola. "In fact, that's how he learned he was sick because his lungs wouldn't let him sing anymore. The jury heard all of the evidence and determined Val did nothing wrong and that his disease was caused solely by the negligence of Crane Co. and other companies."
David B. Halpern of Philadelphia'sBrookman Rosenberg Brown & Sandler served as co-counsel. Ann Rabovsky, Mr. Rabovsky's widow, also will seek punitive damages in a separate phase of the lawsuit, Mr. Soechting says.