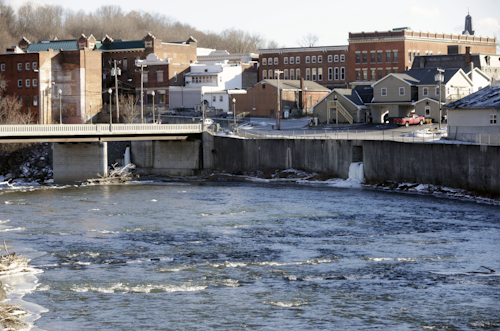 Industrial manufacturers Honeywell and Saint-Gobain have been named responsible for toxic contaminated water in the small village of Hoosick Falls, NY, located on the Vermont border.
On Thursday, the New York state Department of Environmental Conservation sent letters to Honeywell and Saint-Gobain ordering them to finance the cleanup of Hoosick Falls, which began a month ago. More companies may be implicated later.
The DEC said its investigation found both manufacturers were responsible for the high levels of perflourooctanic acid found in Hoosick Falls' water supply 2 years ago, as well as in the groundwater under a Saint-Gobain factory near the town's water treatment facility. Honeywell's former corporation, Allied Signal, owned and used the facility from 1986 to 1996, and Saint-Gobain has owned the plant since. Three other companies have owned the site since 1956.
"We will hold all companies responsible for groundwater contamination and make sure they pay all costs associated with the investigation and remediation of the source of the problem as well as assuring a usable drinking water source," DEC acting commissioner Basil Seggos said in a statement.
The state has reportedly identified 11 industrial facilities in the village potentially involded. Saint-Gobain is the largest employer in Hoosick Falls.