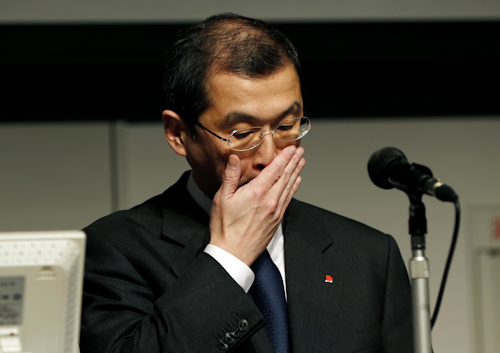 Takata Corp. President Shigehisa Takada is set to quit his post to take responsibility for the global recall of vehicles fitted with the company's airbag inflators, sources close to the matter said Thursday.
Takada, 49, also chairman of the Japanese auto parts supplier, will inform client carmakers of his intention to step down at a meeting on Friday, the sources said. The company will then brief the automakers on its latest business plans.
With the cost of the massive recall affecting its earnings, Takata aims to strengthen its organization though a management reshuffle and call for financial assistance from the carmakers, the sources said.
Automakers have recalled more than 50 million vehicles around the world since 2008 due to fears that Takata's inflators could explode with too much force, spraying metal fragments at passengers. Regulators have linked a total of 10 deaths to the defect.
To speed up the production of replacement parts for potentially faulty airbags, Takata is considering a tie-up with Japanese chemical company Daicel Corp., sources said earlier.
The two firms are studying how to create a new company by integrating their inflator divisions and jointly investing in it, the sources said.
Daicel has increased its output of inflators in the wake of the Takata recalls.