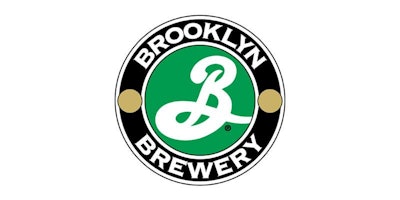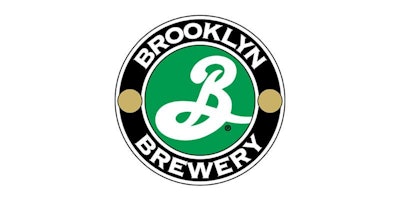 NEW YORK (AP) — Brooklyn Brewery co-founder Steve Hindy picked up his interest in home brewing from an unusual source: American diplomats in Saudi Arabia, where Islamic law prohibits alcoholic drinks.
"These guys all made their own beer at home, so I was fascinated by home brewing," says Hindy, who spent time in the Middle East as a reporter during the late 1970s and early '80s.
Once back in the United States, Hindy started making beer at home and eventually decided Brooklyn would be an ideal place to start a microbrewery. Today, Brooklyn Brewery is one of the 10 largest craft brewers in the country and a top exporter.
Hindy recently spoke to The Associated Press about the struggles of starting a brewery. Below are the highlights of the interview, edited for length and clarity.
Q: What is the size of the U.S. beer market?
A: There are now more than 5,000 breweries in America. When I started in 1988, there were fewer than 50, so it's quite amazing the way craft beer has revolutionized the American beer industry.
Q: What were you thinking when you quit your job and decided to dedicate yourself to brewing?
A: I always had a conceit that I could succeed in business. I had no real resume to justify that, but when I was a kid, I won a lot of contests selling things. That was pretty much my resume for starting a brewery in Brooklyn. Amazingly, it resonated with a lot of people. We ended up raising a half-million dollars from colleagues and friends.
Q: How did you view the big three beer makers, the competition, and your place in the market?
A: When we started in 1988, imported beer was 2 percent of the U.S. market. We thought that was the niche that we were competing with. We were not trying to go head-to-head with Anheuser-Busch, or Coors, or Miller. We were competing with the imported beers
There was a bar in Brooklyn, a little club called Lauterbach's, and they had Budweiser. One day, I convinced George Lauterbach to give me one of the taps.
So we took down the Budweiser tap handle, our first Budweiser tap handle. But that lasted for about three days. I went back, and my tap handle was gone and Budweiser was back. I said, George, what the heck? He said, they just came in and offered me an amazing deal.
I learned a lesson there. You may challenge the big guys, but don't expect it's going to be easy.
Q: How meaningful has the story arc been for this industry and for you personally?
A: Originally, we were aiming for that 2 percent for the market, which was imported beer in 1988, but amazingly, 30 years later, imports are now 15 percent of the U.S. market. Craft beer like Brooklyn is about 15 percent. So the market has changed incredibly, and now more-expensive beer is more than 30 percent of the U.S. market. It's really not an exaggeration to call it a revolution.
Q: What does it tell you about what you guys set out to do?
A: I think we are part of a kind of radical change in taste in America. I think that's true in coffee. It's true in cheese. It's true in all kinds of consumer categories that Americans are looking for something a little more special from the food they eat and the beverages they drink, and craft beer has been a big part of that.
Q: The trajectory of Brooklyn, it's sort of intertwined in your story.
A: A lot of people questioned our naming the beer Brooklyn, including lifelong Brooklyn people who were real fans of Brooklyn. It just seemed the image of Brooklyn in the mid-1980s was not good. It was kind of a symbol of urban decay and crime, but there was something happening here when I came to Brooklyn in 1984. There were a lot of artists in the neighborhood where we eventually located the brewery, and there were some cool bars opening up, and it seemed to me that there was something happening, and it was important for us to be part of it.
We were committed to Brooklyn, and over the years, Brooklyn has just flowered.