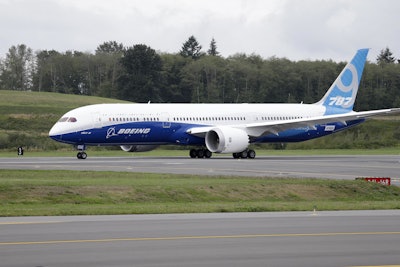 Boeing will issue hundreds of layoff notices to engineers in Washington state this week.
The Daily Herald reported Monday that a memo from the company's vice president of engineering for Boeing Commercial Airplanes John Hamilton says the cuts are necessary to stay competitive.
Hamilton also said in the memo that more cuts in engineering could come later this year.
In just over the past year, Boeing Commercial Airplanes reduced its workforce by more than 9,000, mainly through buyouts and retirements.
At the end of March, the division employed nearly 74,200 people, down from over 83,000 at the end of 2015.