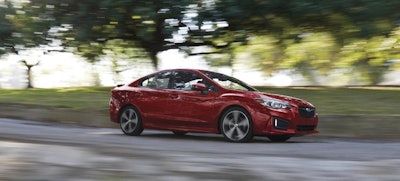 Subaru is recalling more than 33,000 compact cars in the U.S. because a fuel problem can make the engines can stall without warning.
The recall covers Impreza cars from the 2017 model year.
Subaru says in documents filed with the government that a winter blend of fuel can turn to vapor in the fuel line, causing the engine to run rough and stall. Drivers may not be able to immediately restart the cars, increasing the risk of a crash.
The company began investigating in January after getting several reports of stalling. No crashes or injuries have been reported.
Dealers will update the engine control software so the engine cooling fan comes on at a lower temperature. The company has not yet posted a date for the recall to begin.