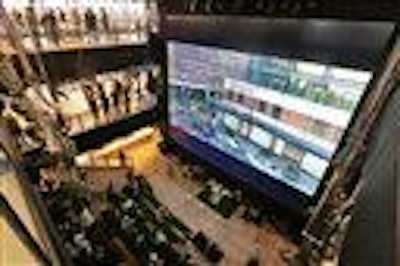 The Federal Trade Commission says Asus has agreed to settle complaints that its routers lacked needed security, which led to the exposure of the personal information of thousands of people.
The FTC says Asus marketed the routers as having significant security features that would protect users from hackers and malware, but in reality the devices had serious security flaws.
As part of the settlement announced Tuesday, the Taiwanese computer company will be required to maintain a security program that will be subject to audit for the next 20 years. The company must also notify customers of security updates and steps they can take to protect themselves from security flaws.
Asus officials didn't immediately return an email seeking comment.
— Bree Fowler, AP Technology Writer
___
Sling TV, the online TV service from satellite provider Dish, has added ABC stations in some cities.
Sling is aimed at "cord cutters," people who don't want to pay $70 and up for hundreds of channels. It offers 23 live cable channels, including ESPN, AMC and TBS, for $20 a month. You can add HBO and other mini-packs of channels focused on sports, Spanish-language TV or kids' programming for an extra fee.
ABC is now available in a pack with two other over-the-air networks — Spanish-language broadcasters Univision and UniMas. The three stations will cost an extra $5 a month. While the Sling TV service is available nationwide, the broadcast package is limited to eight cities — Chicago; Fresno-Visalia, California; Houston; Los Angeles; New York; Philadelphia; Raleigh-Durham, North Carolina; and San Francisco. You can also watch these broadcasters on a TV for free with an antenna.
Adding channels like ABC, CBS, Fox and NBC to online TV alternatives has been complicated because not all the local stations are owned by the networks. Some are owned by separate broadcasting companies and may require additional deals to get the streaming rights.
Sony's TV service, called PlayStation Vue, has CBS, Fox and NBC as well as dozens of cable channels, but it starts at $50 a month for the cheapest package and is only available in seven cities. Sony said in November that it would be adding ABC for some markets as well as ESPN and other Disney-owned channels, but that hasn't happened yet.
— Tali Arbel, AP Technology Writer
___
Samsung is opening what it calls a "technology playground" in New York for customers to check out its latest gadgets.
Samsung 837 — named for the center's building number — opened Tuesday, the day Samsung started taking orders for its upcoming Galaxy S7 and S7 Edge phones. Consumers can hold and try out the devices before ordering. The phones ship on March 11.
Samsung is also showcasing a range of other products, including its virtual-reality headset, components for home automation and a smart refrigerator that displays what's inside and keeps track of food expiration.
Unlike Apple and Microsoft retail stores, however, people can't buy the products at Samsung 837. They'll be directed to third-party stores or online.
But Samsung 837 will handle basic repairs, such as replacements of cracked screens, and hold workshops and one-on-one tutorials.
— Anick Jesdanun, AP Technology Writer