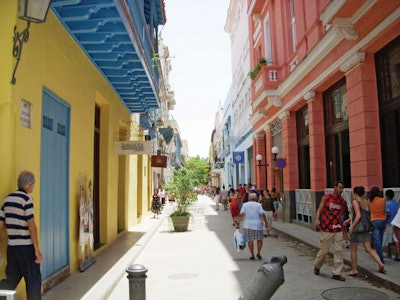 "I didn't think I would live to see this moment," Professor Louis Alberto Montero-Cabrera told the crowd at his keynote addressing during InformEx, a chemicals industry conference and exhibition held in New Orleans this year.
The milestone Montero-Cabrera, president of the Cuban Chemical Society, was referring to was President Obama's December 2014 announcement that the U.S. would loosen its embargo with Cuba.
Put in place in the 1960s, America's diplomatic cold shoulder and embargo have severed ties with our nearby neighbors to the south. But now that some of the restrictions are being rolled back, Montero-Cabrera wants the American chemicals industry to know that the island nation of 11 million is open for business — and full of untapped potential.
Overall, Montero-Cabrera's presentation was something of a sales pitch that extolled the virtues of the island including its appealing tropical climate, well-designed environmental laws and free public education and health care.
Yet, Montero-Cabrera was also honest about the significant challenges that remain in bringing the communist-controlled economy up to speed with modern business. Among these issues, Montero-Cabrera listed shoddy transportation, obsolete infrastructure, low penetration of technology and an aging population.
These economic hardships are a large part of why many Cubans would like to see the embargo disappear entirely. Right now, the prospects of a complete thaw in relations look still dim — despite Obama's recent maneuvers to boost trade and ease relations, lifting the embargo would require Congressional approval and many prominent Republicans, including presidential candidates Marco Rubio and Ted Cruz are still opposed to it.
What remains is a confusing labyrinthine of restrictions.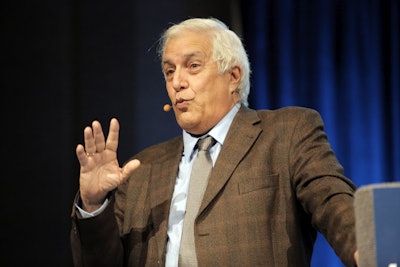 In an exclusive one-on-one with Chem.Info after his keynote, Montero-Cabrera explained how these regulations have impacted offshore oil and gas exploration around Cuba.
"According to the blockade, Cuba cannot buy, use or rent anything that had more than 10 percent of its components made in the US. Obama changed that percent to 25," he said. "There was a Malaysian enterprise that was only allowed to be in Cuban for a months. They drilled three or four wells and explored. But getting oil is a very complex activity…and [most] systems have components that are more than 10 percent American. So it was practically impossible to get that oil."
"Can you imagine?" Montero-Cabrera, laughing at the ridiculousness of the rule. "But maybe now they might again look for platforms having only 25 percent components."
In addition to the offshore drilling potential, which the U.S. Geological Surveys estimates to be in the neighborhood of 4.6 billion barrels of crude oil and 9.8 trillion cubic feet of gas, investors in Cuba's resources would find plenty of other opportunities.
One of the island's biggest commodities is sugar. Montero-Cabrera cited rum as the "most wealthy potential" related to sugar cane derivatives, but pointed out that it could also be used in biofuel and as a feedstock for other products. In addition, Montero-Cabrera noted that fertilizers, pesticides, oil and gas derivatives and pharmaceutical products as markets that are ripe for development.
Montero-Cabrera also underscored the potential for academic and scientific partnerships to advance important research. To highlight the potential of Cuban scientists, he pointed to the recent research taking place on the island involving the development of a vaccine that would stop cancer cells from growing — a discovery that could extend the lives of those living with the disease.
With all of this potential waiting so close to the US, Montero-Cabrera says he hopes a new era of partnership will further both nation's scientific and manufacturing goals.
"I hope to see normal relations sooner rather than later. Even a friendship," he said.