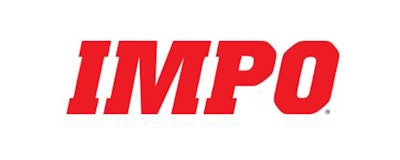 In the first full week of the new year, we're seeing many reflections, wrap-ups and reviews for 2015. The manufacturing sector saw some pretty big news last year, so it was no surprise to find that IMPO covered some substantial topics.
The biggest news covered several industries, including food, technology and aerospace. To no surprise, accidents and casualties made multiple appearances on our most-read news list. Along with news, though, were a few blog posts that gained some popularity last year.
Take a look at IMPO's 10 biggest stories of 2015:
10. Death Reported at Altoids and Life Savers Plant: The Chattanooga Wrigley Manufacturing plant had a reputation for being dangerous; it seemed to have solidified it when a 54-year old man died on the job, making it the second employee death at the plant within 16 months.
9. Today In Manufacturing History: 2,000 Die In World's Worst Industrial Accident: A look back at the tragedy in which an estimated 2,000 people were killed and approximately 200,000 were injured.
8. The Vehicles Americans Don't Want to Buy: Recent reports had talked about the top-selling brands in the U.S., but what about the cars that no one seems to want? This was a look at the worst selling cars in the U.S.
7. Ford CEO Responds To Trump: 'Facts Are Stubborn Things': Trump tweeted that, because of his constant criticism in the campaign, Ford had decided to cancel plans to build a plant in Mexico.
6. Jaguar Land Rover is Furious Over Chinese Knockoff: Jaguar Land Rover is accusing a Chinese automaker of copying its cars. At issue is the Chinese LandWind, which appears to be a rip-off of the Land Rover Evoque SUV design.
5. Obama Administration Unveils New Overtime Pay Standards: The Obama administration unveiled long-anticipated rules that would make millions of additional workers eligible for overtime pay.
4. SpaceX Capsule Splashes Down in the Pacific: A SpaceX capsule loaded with space station experiments is back on Earth, after parachuting into the Pacific.
3. Maraschino Cherry Owner Kills Himself Amid Drug Raid on Factory: The owner of Dell's Maraschino Cherries committed suicide after his marijuana-growing operation was discovered at the Brooklyn factory.
2. Robot Kills Technician At German VW Plant: A technician died from injuries sustained while working on a robot at Volkswagen's factory in Kessel, Germany.
1. Tuna Company, 2 Managers Charged in Death of Worker in Oven: Bumble Bee Foods and two managers were charged by Los Angeles prosecutors with violating safety regulations in the death of a worker who was cooked in an industrial oven with tons of tuna.