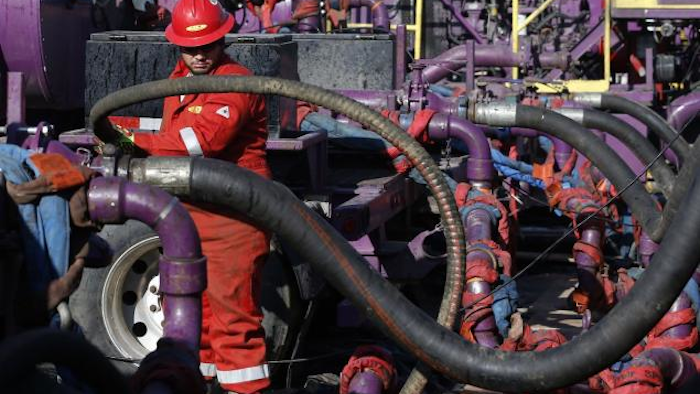 North Carolina became the 34th state to allow hydraulic fracturing for oil and natural gas after new standards for the controversial practice took effect last week.

The state's Mining and Energy Commission crafted the regulations over a two-year span and a state panel adopted them early this year, which began the countdown to the end of the state's fracking moratorium last Tuesday.

Proponents of the new rules said drilling in the Tar Heel State could begin as soon as later this year pending approval from state regulators.

"I think we will see meaningful interest in North Carolina," said David McGowan of the North Carolina Petroleum Council. "I don't know if that will be tomorrow or a year from now but I do think we'll see meaningful interest."

Critics countered the regulations would be insufficient to address potential environmental problems. Fracking involves pumping a highly pressurized mix of water, salt and chemicals into underground shale rock and spawned concerns over pollution and earthquakes as the practice gained popularity in the U.S. in recent years.

"We've been promised over the last five years that North Carolina would have the nation's toughest fracking rules, and here we are at zero hours and we do not have those rules," said Democratic Sen. Mike Woodard.

Skeptics also questioned how soon the natural gas industry could get up and running in a state without a history of such drilling and absent a network to transport crude from well sites. The timing of the new regulations also coincides with a global collapse in oil prices, leading to rig shutdowns in highly productive shale regions.

But a prominent landowner in Lee County--one of three rural counties atop likely shale deposits--said no one could take any further steps unless companies are allowed to look underground.

"It's speculative -- it's wildcatting," J. Daniel Butler told The News & Observer. "There are absolutely no guarantees whatsoever. You won't know what's there until you spend money to drill three or four holes."
The legalization of fracking in North Carolina comes amid calls for restrictions on the practice from environmental advocates. New York last year become the first state with substantial shale deposits to ban fracking.

The Obama administration last week announced new federal guidelines for fracking on public lands, including increased disclosure and safety requirements. The proposal promptly drew a federal lawsuit from two energy trade groups.