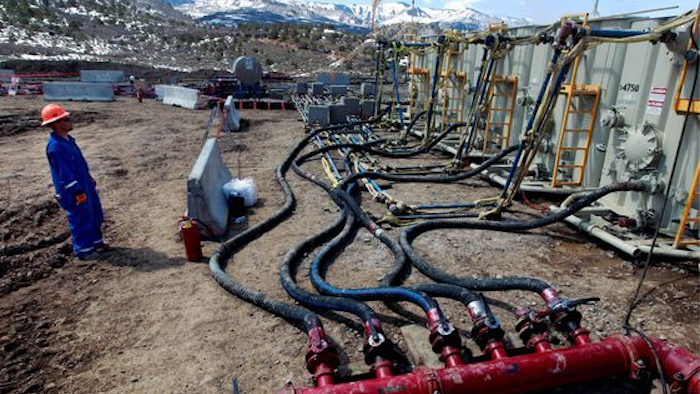 A recent nationwide poll showed Americans are evenly split between support and opposition for hydraulic fracturing in the U.S.

Overall, 40 percent of respondents to the Gallup poll supported fracking as a means to increase domestic oil and natural gas production, while 40 percent opposed it. Nineteen percent of respondents had no opinion.

Democrats and independents were more likely to oppose fracking than support it, although independent opposition lagged below 50 percent. Two-thirds of Republican respondents, meanwhile, indicated they supported the practice.

Those who identified as participants in the environmental movement, unsurprisingly, were also more likely to oppose fracking, while those age 50 and older supported fracking at higher rates than their younger counterparts.
Fracking uses a highly pressurized mix of water, sand and chemicals to extract crude from underground shale rock. The practice helped fuel the dramatic rise in domestic crude production in recent years, although the global collapse of oil prices led producers to shut down oil rigs in increasing numbers.

Fracking, however, also sparked concerns about pollution and earthquakes near wells. The Obama administration recently released stricter rules for fracking on federal and Native American lands, while New York has banned the practice outright.

The Gallup poll, conducted via cellular and landline telephone interviews from March 5-8, surveyed a random sample of 1,025 adults in all 50 states and the District of Columbia. The margin of error was plus-or-minus 4 percentage points at the 95 percent confidence level.