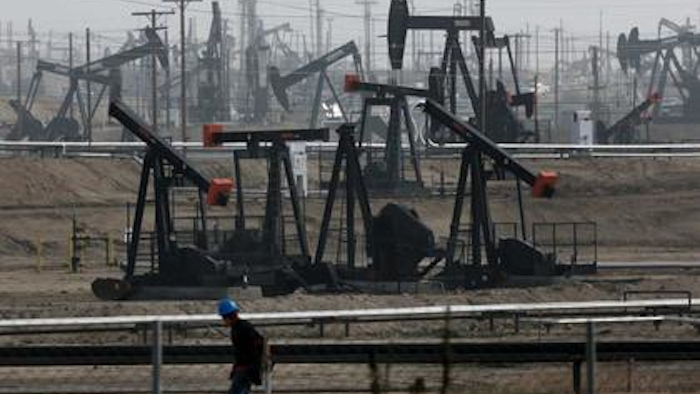 A Chinese investment company is buying $1.3 billion in West Texas oil assets.
Yantai Xinchao Industry Co. of Shanghai, The Wall Street Journal reports, will purchase fellow investment company Ningbo Dingliang Huitong Equity Investment Center. According to a regulatory filing, the deal includes the acquisition of oil properties in Howard and Borden counties from Tall City Exploration and Plymouth Petroleum.
Those companies are owned by Boston-based private equity firms ArcLight Capital Partners and Denham Capital Management, respectively.
Assets in the U.S. energy sector are increasingly attractive amid dramatically lower crude oil prices, particularly as Chinese firms look overseas due to the country's sluggish economy and the dominance of state-owned companies in its energy sector.
Despite the interest from multiple firms, U.S. regulators are hesitant to approve Chinese investment in sensitive domestic resources. Yantai Xinchao, however, indicated that it already secured approval from the U.S.'s Committee on Foreign Investment.
Although the collapse of oil prices crippled the fracking industry in many parts of the U.S., West Texas' Permian Basin — the nation's most productive shale formation — largely weathered the downturn due to relatively low drilling costs and easy market access.