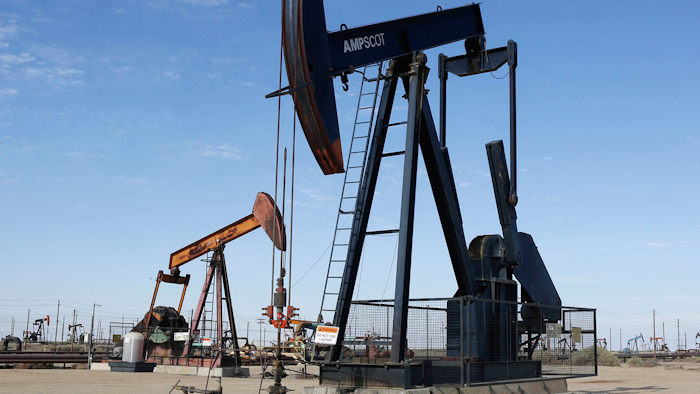 The chairwoman of a U.K. shale gas industry group attributed the nation's gender disparity in support for fracking to a lack of science education and a tendency to rely on "gut reaction" among women.
Averil Macdonald, an emeritus professor at the University of Reading and the newly appointed chair of United Kingdom Onshore Oil and Gas, told The Times of London that many U.K. women likely ended their study of science at age 16 and "don't understand" the science behind hydraulic fracturing.
"Not only do [they] show more of a concern about fracking, they also know that they don't know and they don't understand," Macdonald told The Times. "They are concerned because they don't want to be taking [something] on trust. And that's actually entirely reasonable."
Fracking, which utilizes a pressurized combination of water, sand and chemicals to crack shale rock and extract oil or natural gas, is a hotly contested political issue in many parts of the world, but particularly in the U.K.
Energy regulators in the country approved licenses to explore shale gas deposits throughout England, and a task force last month recommended that the country pursue fracking as a bridge from coal-fired energy to cleaner sources.
Local opposition, however, stymied recent efforts to drill amid concerns about pollution and continued carbon emissions.
A recent survey by the University of Nottingham and YouGov found that 46.5 percent of respondents supported the practice, but that opinions varied widely by gender. Although 58 percent of men supported fracking, less than 32 percent of women backed the industry.
Macdonald told The Times that women were more likely to form opinions based on "feel" and "gut reaction."
"Why are men persuaded? That's because an awful lot of facts have been put forward," Macdonald said. "[Men] will say, 'fair enough, understand.' But women, for whatever reason, have not been persuaded by the facts."
Macdonald said that she hopes to understand residents' concerns and assuage them using a "clear, accurate application of scientific evidence."
"More facts are not going to make any difference. ... The dialogue is more important than the dissemination of facts," she said.
Her comments, however, prompted strong reaction from fracking critics.
"I can assure Averil MacDonald that I understand fracking fine and am opposed to it nonetheless," wrote Louise Haigh, a Labour MP from Sheffield — an area that accounts for a large number of the exploratory licenses.