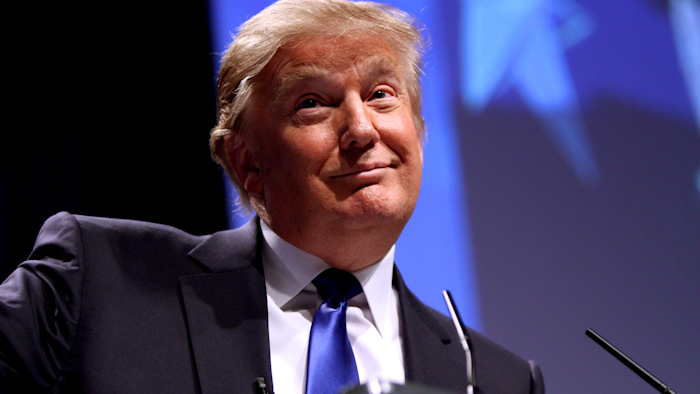 Officials from TransCanada last week echoed Donald Trump's support for the Keystone XL pipeline, but the company was far less enthused about his vow to take "a piece of the profits."

The Canadian energy giant sought federal approval for the pipeline, which would connect a network running between Canadian oil sands and Gulf Coast refineries, for nearly nine years before President Obama rejected its application late last year.

The project came to symbolize the partisan battle over environmental issues in Washington, and Trump referenced the pipeline among a slew of proclamations in a speech to North Dakota petroleum executives last week.

The presumptive Republican presidential nominee invited TransCanada to file another application and said that he would "absolutely approve" it despite calling for "a better deal."

"I want it built, but I want a piece of the profits," Trump said. "That's how we're going to make our country rich again."

TransCanada, which filed two legal challenges over the Obama administration's 2015 decision, reiterated its position that the project would benefit American workers but took issue with Trump's comments.

"The role of the U.S. government in such transactions is that of a regulator — ensuring various laws and regulations are followed — and granting appropriate permits," company spokesman James Millar told The Hill. "We would expect to continue to follow this model that has been in place for decades."

The Keystone provision, meanwhile, was just one of the controversial claims during Trump's speech, which was characterized as his first focused on energy issues.

The real estate developer also suggested that environmental regulations would be "scrapped" and that he would "cancel" the recent Paris climate agreement.