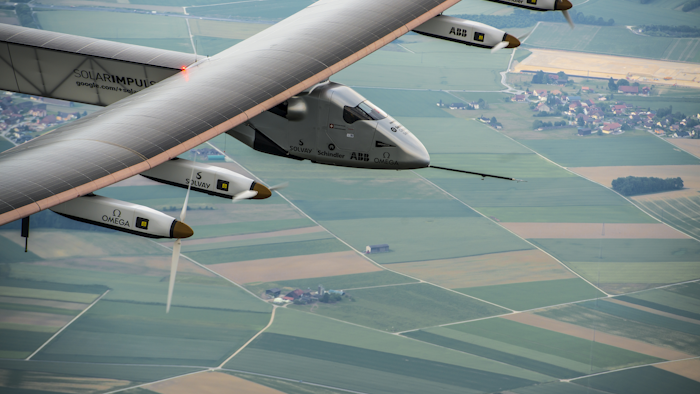 A Belgian chemical giant has a prominent seat on the first flight around the world powered entirely by solar energy.

The Solar Impulse 2 took off from Abu Dhabi in early March. Powered by a system of solar cells and lithium-ion batteries, pilots and co-founders Bertrand Piccard and André Borschberg aim to circumnavigate the globe entirely without fossil fuels.

The nose of the aircraft features the names of four partner companies, including Solvay, a Belgian chemical company that dates to 1863.

Solvay says that Piccard and Borschberg approached the company about their project in 2003, and Syracuse.com reports that its scientists and engineers developed more than half of the aircraft's materials, including its batteries.

"We developed clean-sheet solutions to dramatically improve the energy chain, enhance the structure and reduce the weight of the solar-powered aircraft -- crucial elements that are helping to make this historic flight a success," the company said on its website.

The Solar Impulse 2 landed early Thursday in Tulsa, Okla., as it winds its way back to the Middle East.