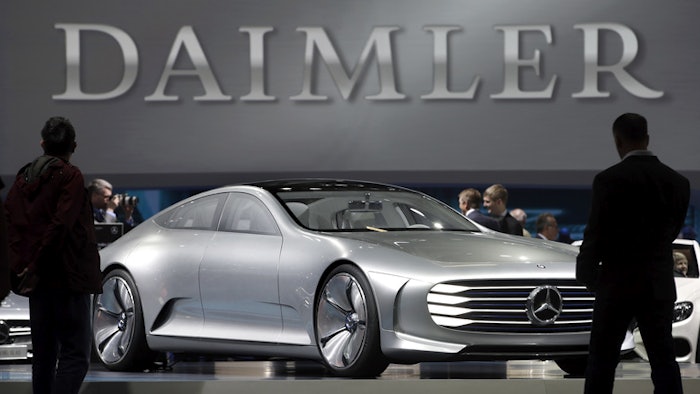 Luxury automaker Daimler reportedly aims to compete with Tesla in energy storage as well as the electric vehicle market. 
 
TechCrunch reports that the Mercedes-Benz owner's lithium-ion battery subsidiary (Deutsche ACCUmotive) introduced in-home battery storage units in its native Germany and soon plans to expand into other countries. 
 
Deutsche ACCUmotive introduced its first storage units, which targeted industrial customers, last year. 
 
Daimler's column-shaped batteries can be combined up to eight times, which the company said would be sufficient to store excess solar energy without losses. Individual batteries have a maximum capacity of 2.5 kilowatt-hours; an eight-battery system would have 20 kWh of capacity. Prices for the system were not disclosed. 
 
Home battery storage aims to allow homeowners to take greater advantage of rooftop solar panels by storing the collected solar energy for future use. The technology could also mitigate power outages, enable the sale of excess energy back to the grid or, eventually, allow customers to leave the grid entirely. 
 
Tesla debuted its energy division last year, including an in-home storage option starting at $3,000, last year amid advances in battery technology for its luxury vehicles.
 
The Daimler battery efforts coincide with reports that Mercedes-Benz plans to compete with Tesla Motors by introducing four new electric vehicles starting in 2018.