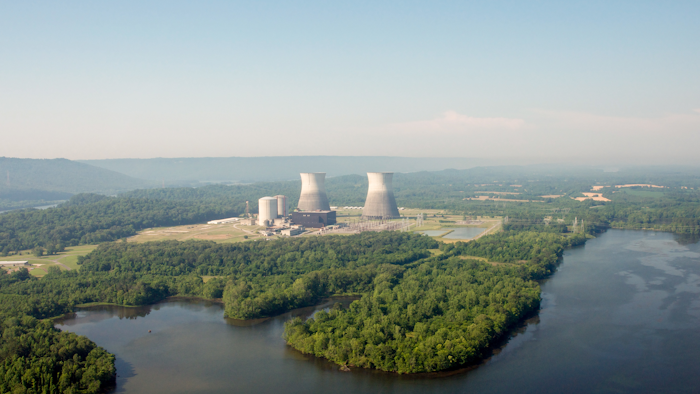 Officials in Ukraine this summer voiced hope that a 1,000-mile swath of contaminated land surrounding the former Chernobyl nuclear power plant could soon be used to produce solar energy.
This week, two Chinese companies announced their intentions to make that vision a reality starting next year.
Reuters reports that solar company GCL System Integration Technology and the state-owned China National Complete Engineering Corp. plan to begin construction on a 1-gigawatt solar power plant within the "exclusion zone" in 2017.
"There will be remarkable social benefits and economic ones as we try to renovate the once damaged area with green and renewable energy," GCL-SI chairman Shu Hua said in a statement.
The solar company said that the project would bolster its international presence, while China is already installing renewable energy projects in polluted domestic areas in an attempt to prevent its energy demands from interfering with agricultural operations.
A specific site for the Ukrainian plant wasn't disclosed, and the companies did not provide a cost estimate.
Ukrainian authorities believe that solar power could both utilize otherwise useless land and decrease the country's reliance on Russian natural gas.
The area surrounding the Chernobyl plant -- including the city of Pripyat -- was evacuated more than 30 years ago after one of its three reactors exploded and set off the worst meltdown in history.
Scientists believe the area won't be fit for human habitation for thousands of years, but Ukraine opened the exclusion zone to tourists in 2011 and people are slowly returning to the area.
The government reportedly hoped to install 4 megawatts of solar panels by the end of this year and said that numerous international firms were interested in larger projects that could take advantage of 4 gigawatts of nearby transmission capacity. 
"We already have high-voltage transmission lines that were previously used for the nuclear stations, the land is very cheap and we have many people trained to work at power plants," Ostap Semerak, the country's environment minister, told Bloomberg earlier this year.