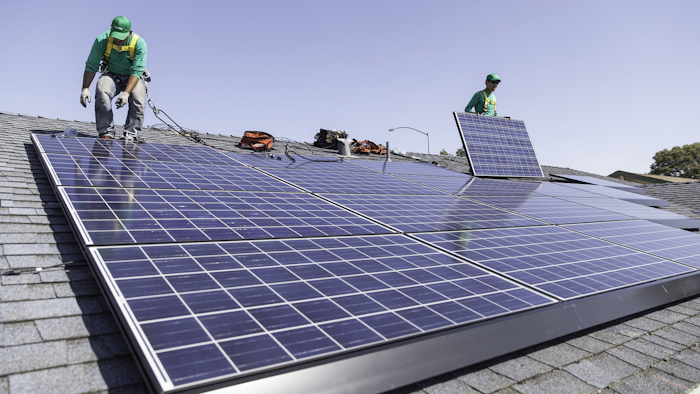 The merger between electric vehicle maker Tesla and solar energy installer SolarCity is one step closer to reality after shareholders from each company approved the deal Thursday.

Tesla said in a statement that 85 percent of its shareholders approved the merger following a favorable vote by SolarCity's shareholders on Thursday.
The proposed merger — worth $2.6 billion when it was announced this summer — hopes to develop a "one-stop" shop for at-home solar energy by combining SolarCity's panel manufacturing and installation expertise with Tesla's energy storage systems.

Tesla CEO Elon Musk, who also serves as chairman of SolarCity, previously called the deal a "no brainer."
The proposal, however, drew lawsuits from some shareholders over concerns about its financial implications. Tesla turned a rare profit in the third quarter of the year, while SolarCity carried a significant amount of debt.
Skeptics also questioned the already-close ties between the two companies. Musk's cousins are SolarCity's top executives and the Tesla CEO is its largest shareholder; Musk and other shareholders of both companies recused themselves from today's votes.

Tesla said in the statement that the deal would be "completed in the coming days."

"We would like to thank our shareholders for continuing to support our vision for the future," the company said.