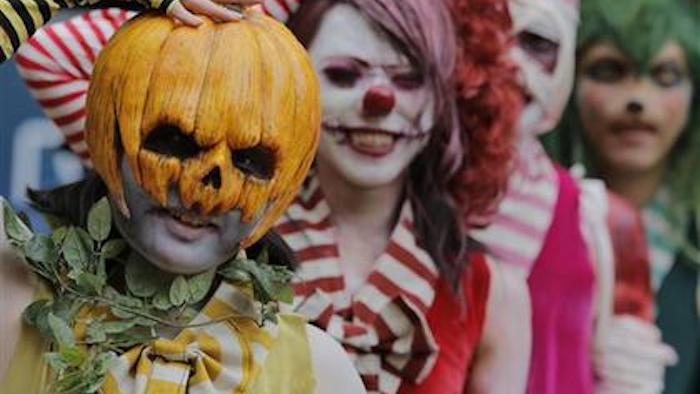 There's something scary lurking inside local Halloween shops — and according to Sen. Charles Schumer (D-NY) it's not just the macabre costumes.
During a October 18 press conference, Schumer held up packages of Halloween makeup for kids and called for stricter regulation of the Chinese-made goods.
"These toxic ingredients can make a child sick, but they're never listed on the package," Schumer said.
Citing research by the advocacy group Campaign for Safe Cosmetics, Schumer said the seasonal makeup can contain dangerous chemicals such as lead, nickel, cobalt and chromium. All of the chemicals have known health risks. Lead, for example, is a carcinogen and dangerous neurotoxin that can wreak havoc on every organ in the body. Cobalt and chromium, meanwhile, can cause issues such as skin and respiratory tract irritation.
And even though the chemicals could potentially cause illnesses in children, it's not required that companies list the ingredients on the packaging.
Schumer also appealed to the Food and Drug Administration to implement stricter regulations on the labeling of makeup products that contain toxic ingredients.
Schumer called out a few companies by name for selling makeup with harmful chemicals, including Wet N' Wild Fantasy Makers, Fun World and Rubie's Costume Company.
But if parents are looking to buy Halloween makeup for their kids, Schumer advised them to steer clear of any cosmetics made in China.