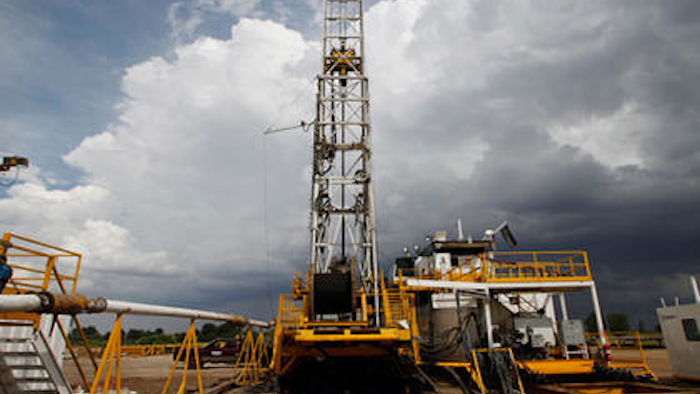 The benefits of the dramatic increase in U.S. fracking operations in recent years are evidently extending well beyond the domestic chemical industry.
Bloomberg reports that U.K.-based Ineos Group recently completed a $1 billion renovation of its largest plant with the help of natural gas from Pennsylvania.

Previously, the company's facilities in Grangemouth, Scotland, were operating at less their half their capacity and faced the possibility of closure amid the decline of oil and gas fields in the nearby North Sea.
Its new storage tank, however, is the biggest in Europe. Ineos' ethane cracker will process the gas into ethylene, which is the feedstock for a variety of chemicals used in plastics and other materials.

The operation relies on an agreement with Sunoco Logistics. Natural gas from a pipeline in the Marcellus shale formation will be loaded onto eight Chinese-made tankers and whisked across the Atlantic to the Grangemouth plant.

"It was the only plan, the survival plan for Grangemouth chemicals," John McNally, Ineos' olefins and polymers chief in the U.K., told Bloomberg.

The plan could serve as a model for other European chemical manufacturers after the U.S. fracking boom sharply reduced the cost of American natural gas compared to fuel from European fields.

Austrian chemical company Borealis will reportedly import some ethane from the U.S. to fuel its crackers in Sweden.

Ineos, however, also recently announced the purchase of gas fields in the North Sea to bolster its supply. The company also hopes to eventually use fracking to access onshore gas fields in the U.K. — although the practice's environmental effects make it a thorny political issue across Western Europe.